NEXT TOURNAMENTS
Nov 26 - McKinnon House Fundraiser
Dec 10 - Before Christmas
Dec 27 - Decathon
Details on CALENDAR

We had another great day at Mordy HQ, with 28 players taking part. Over the last two years, this venue has continued to be one of our more popular events due to the playing area, food, and scenery; needless to say, it is returning to our calendar next year!
We welcomed Omduth Matoo (Matt) to his first event – at the last three events, we have welcomed new players and we look forward to this trend continuing through coming months. As always, a huge thank you to everyone for your support of our events.
This tournament trialled a prize format that focused on rating gain as a determinant of prizes. A gain in ratings is a very good indicator of performance on the day so our prizes were awarded to the Top 5 Rating Gains, along with the next three best performers by raw wins and spread. High Word saw two winners with 149 points (ACAUDATE - David Eldar & AIRHEADS - Ray Alford) , and although we had three 600+ games in Round 1, Naween Fernando's 615 was superior in score.
The best rating gain today also took home the year's highest value prize for a single day event: the 75th Anniversary Deluxe Scrabble Set valued at $225. Congratulations to Carol Johnsen for winning this with a rating gain of 40!!.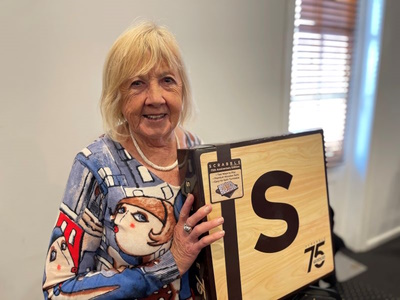 Carol Johnsen - Ratings Gain Winner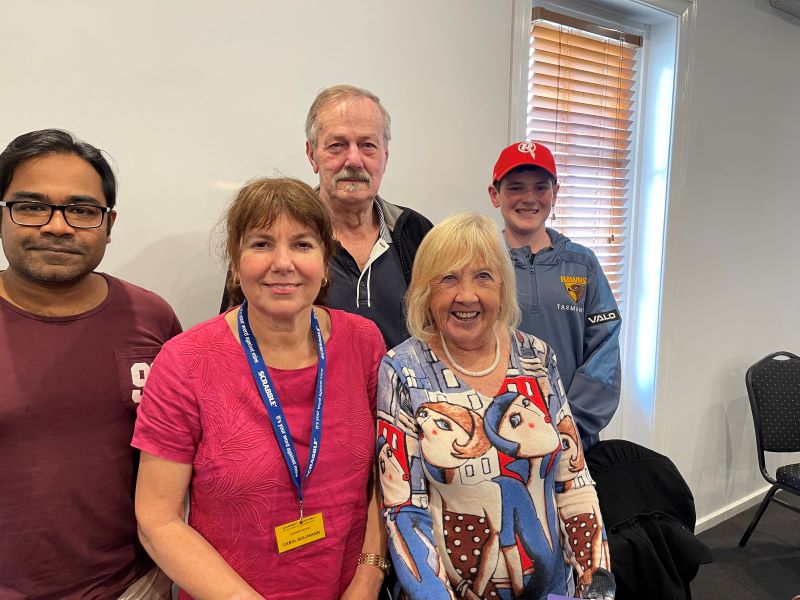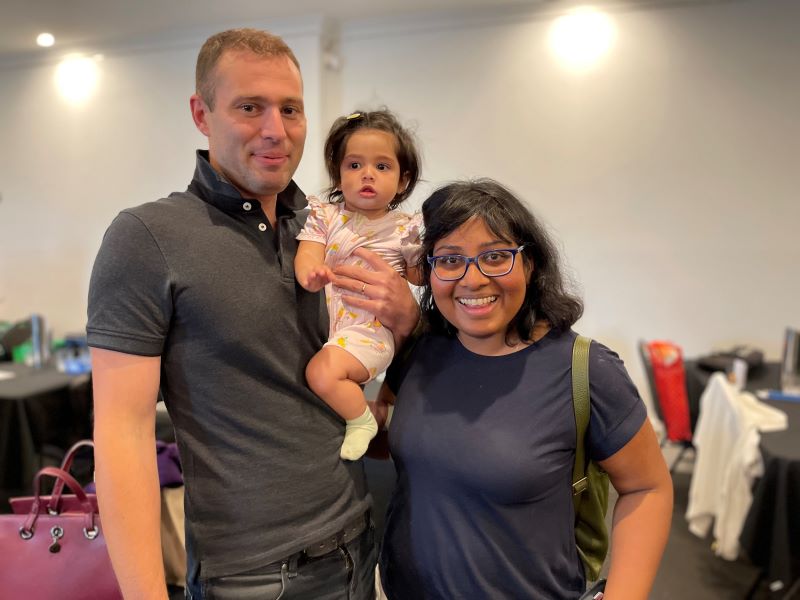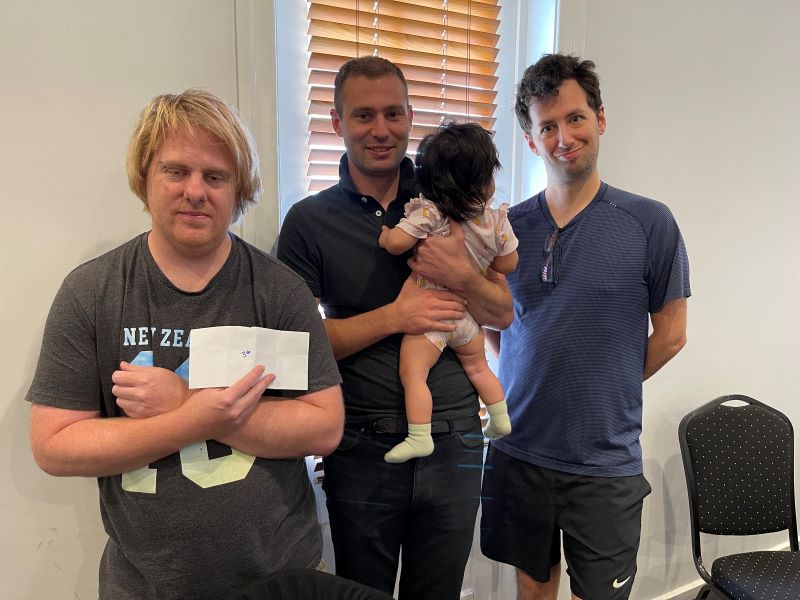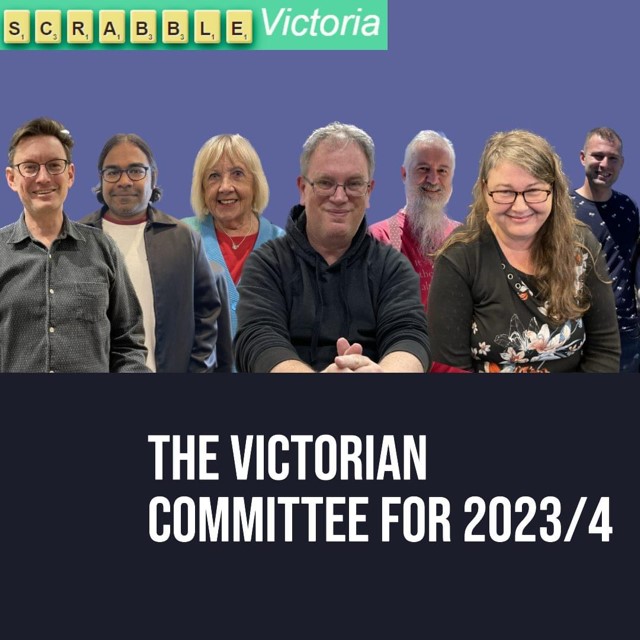 Notwithstanding at the Kellaway Neighbourhood Centre in Moonee Ponds after a few hiccups, the afternoon eventually commenced a bit behind time . Thanks to all participants who helped at set-up and at the end. Welcome to Denise Heathcote from Geelong who acquitted herself very well as a Novice (not even ever had played with a clock before) and winning 3 games - a good start. Prizes of $50 for 1st place in both A & B Divisions with $10 for 2nd place in both A & B Divisions, and a box of choccies for Best Ratings Gain in both Divisions - Lainie Mercieca (24 pts - A Division) and Mal Eden (10 pts - B Division).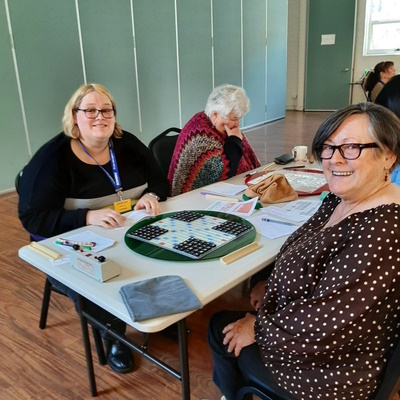 Denise Heathcote ably assisted by Liz McKean in her first tournament game with Cherry Chapman in the background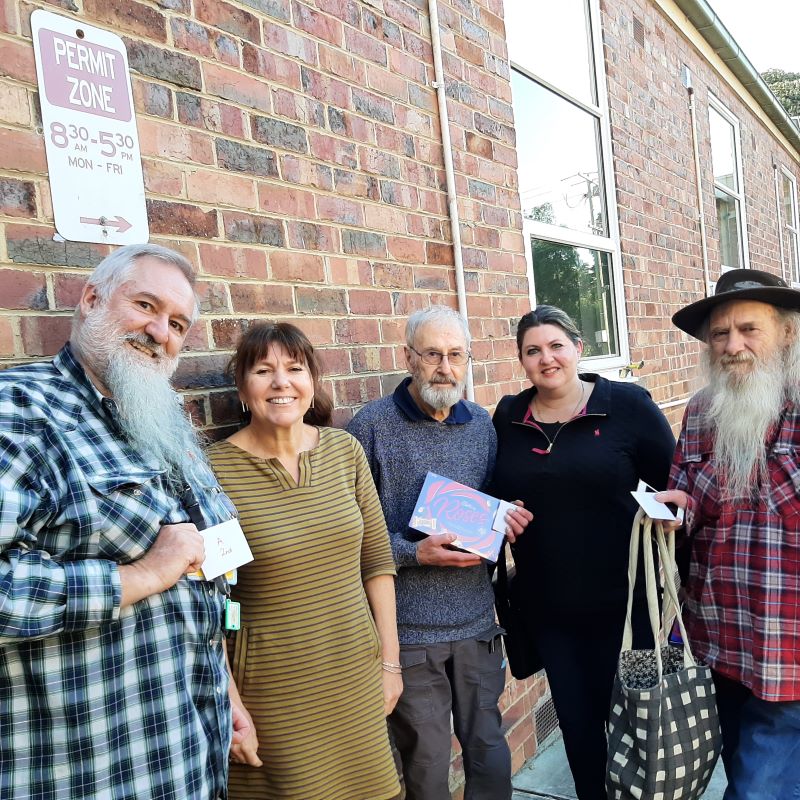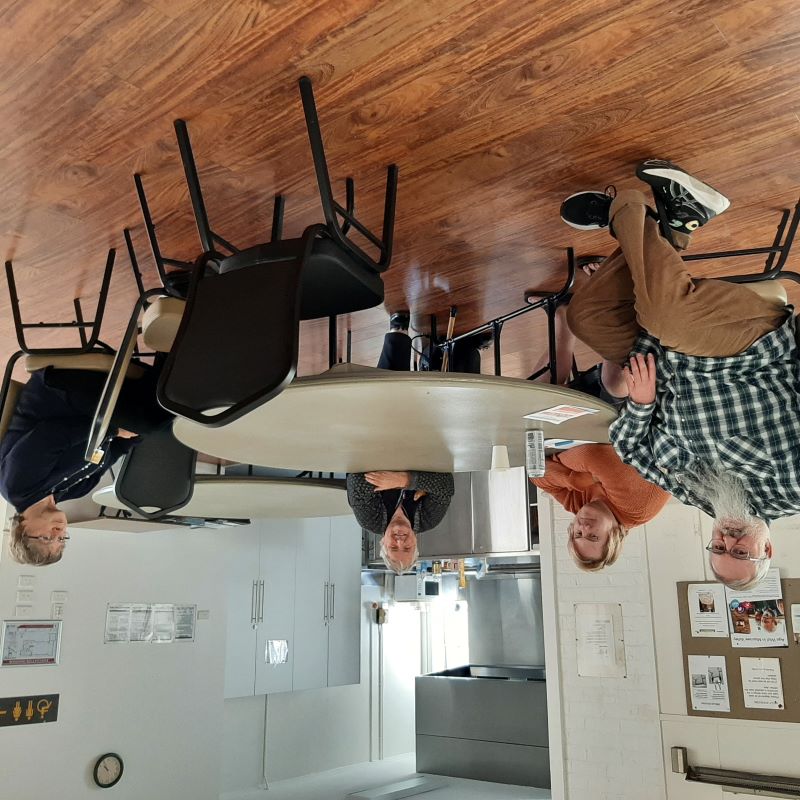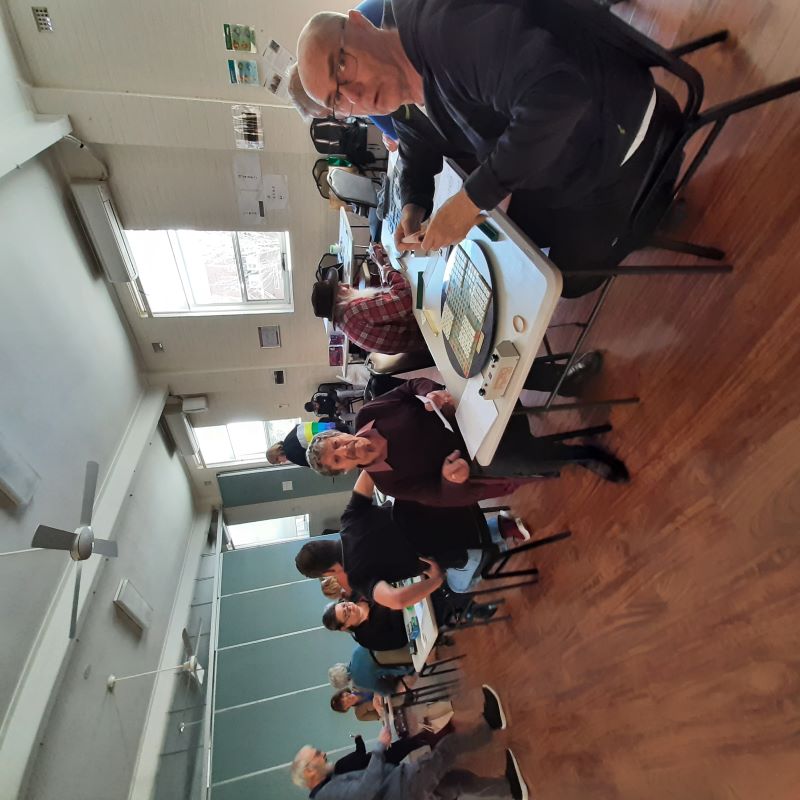 Back to Kellaway Avenue, Moonee Ponds where 26 players were in attendance, which meant we could run 4 Round Robin Divisions, which is something we have not been able to do for some time. We welcomed Aaradhya Srivastava, who is here from India for study and we look forward to seeing him at many more events whilst he is here.
The Divisions were all highly competitive and prizes were awarded to Division winners and to High Word and High Game accolades in A and B (HG David Eldar 654 & HW OVERFAST 167), and C and D (HG Doreen Ivanovski 527 & HW Fintan Conway INJURED 110).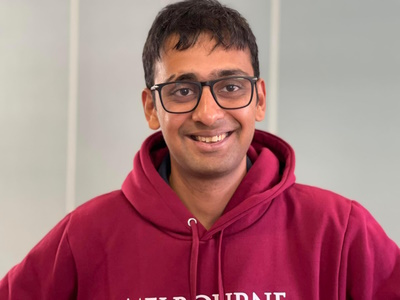 Aaradhya Srivastava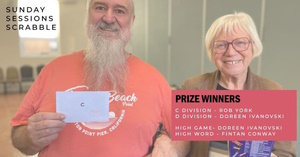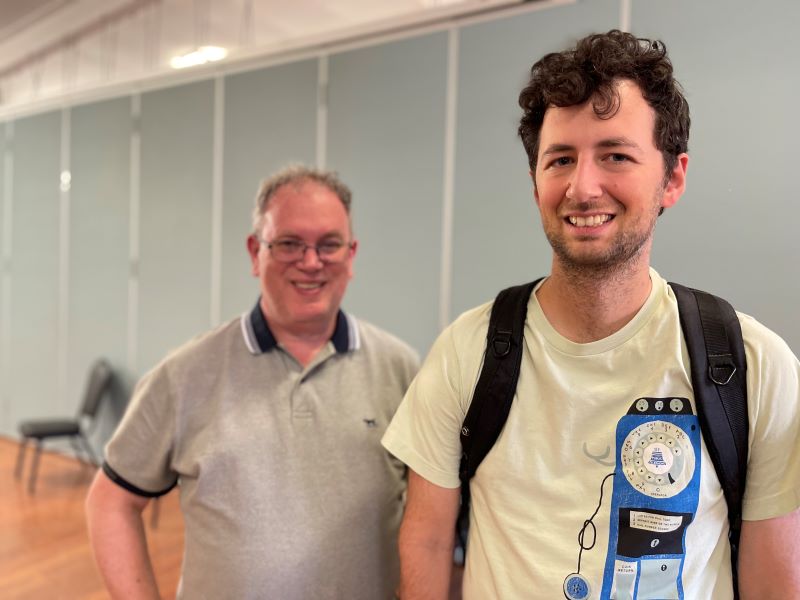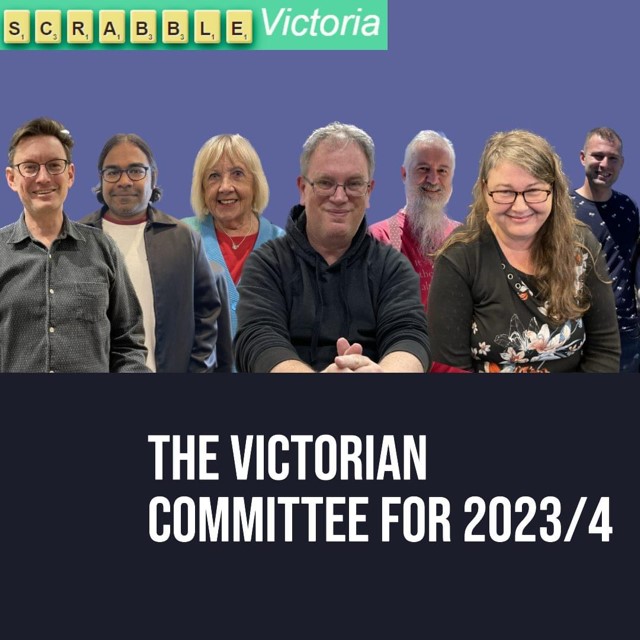 Congratulations to Victorian Edward Okulicz for taking out the Masters Championship for the 3rd time.
The Victorian team came in a creditable 2nd in the State Team Challenge with Queensland taking out top honours.
Rob Hutchinson had SNAZZIER for 194 as the High Word and Carol Johnsen took out High Game with 574 in the State Team Challenge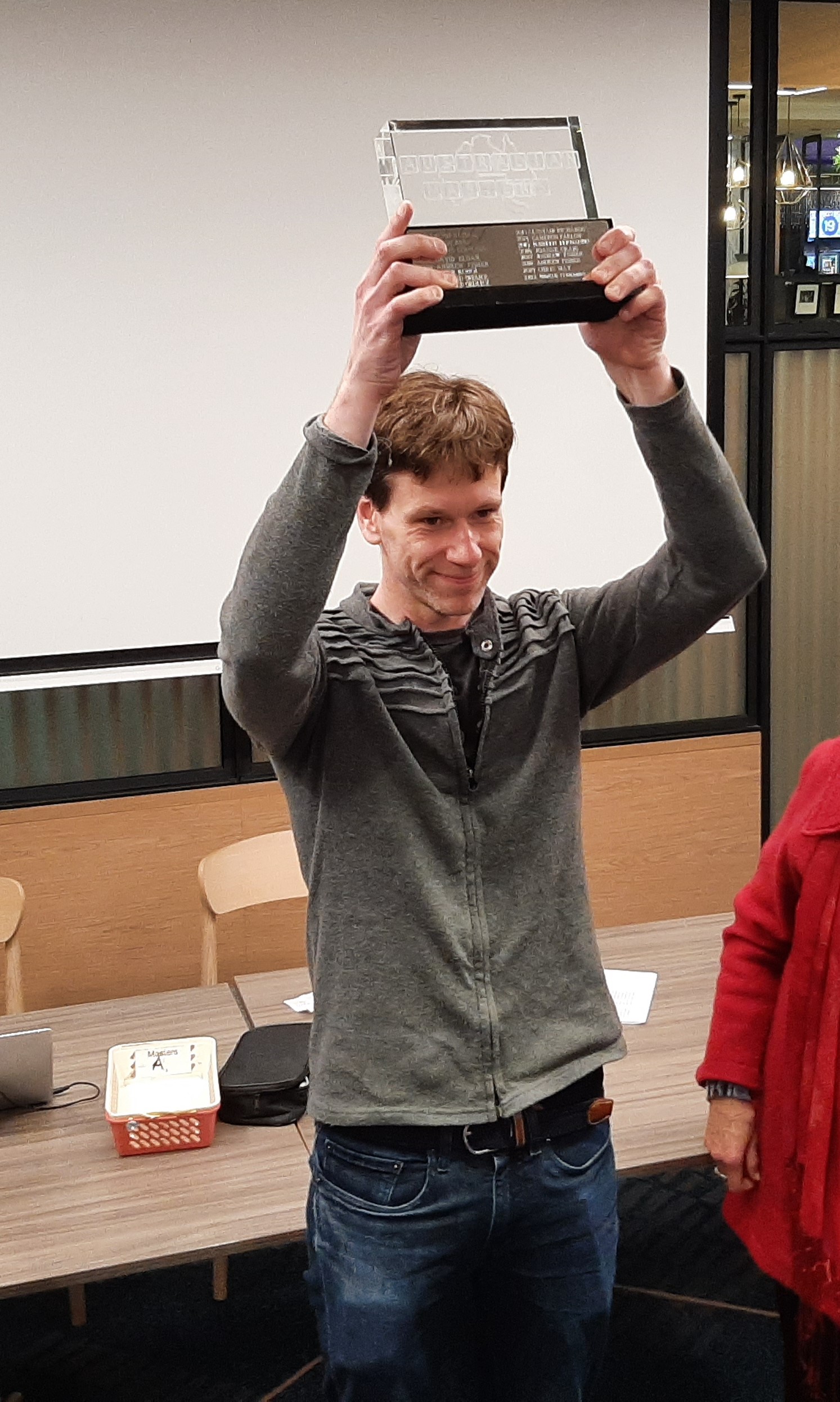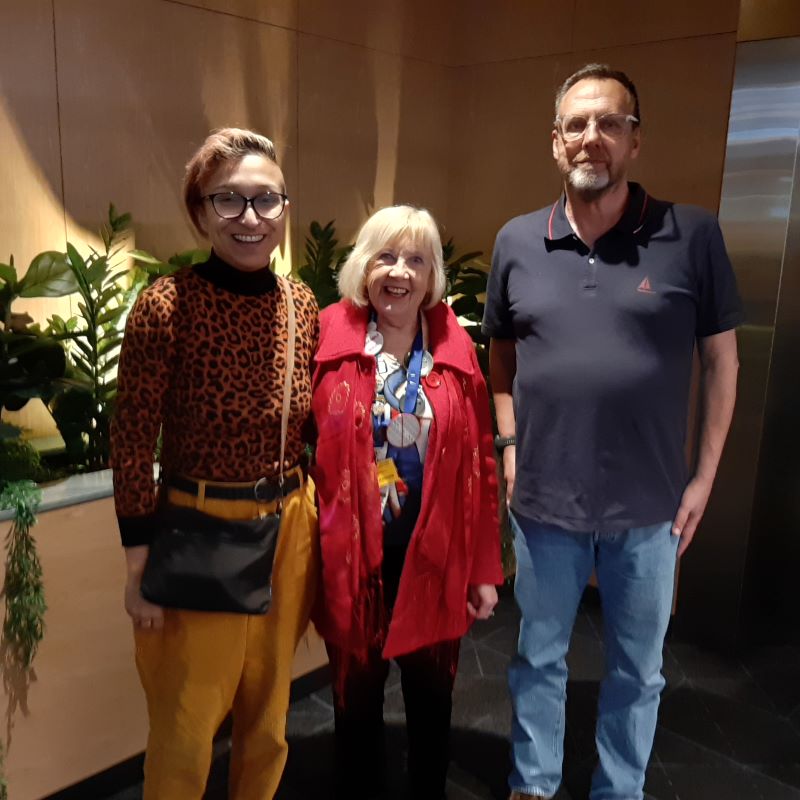 The first ever Wodonga Open was an amazing weekend and a huge thank you to all the players who supported the event, as well as to Luke Breen and Jayanthi Viswanathan for their hard work in helping to get this event off the ground! Three players from the ACT and two local players joined 11 from Victoria who made the trip up from Melbourne. The Church St Hotel was an ideal venue, with a trip into Albury for an event dinner a great aside to what has been an enjoyable event.
Congratulations to the prize winners, with A BIG MENTION to Doreen Ivanovski's 108 for QUASHER in Game 5 - the now current 2023 record for an opening move in event play throughout the country. Nick Ivanovski had the high word of ADMIXES for 115.
More pictures from the event feature on our Travel Group page.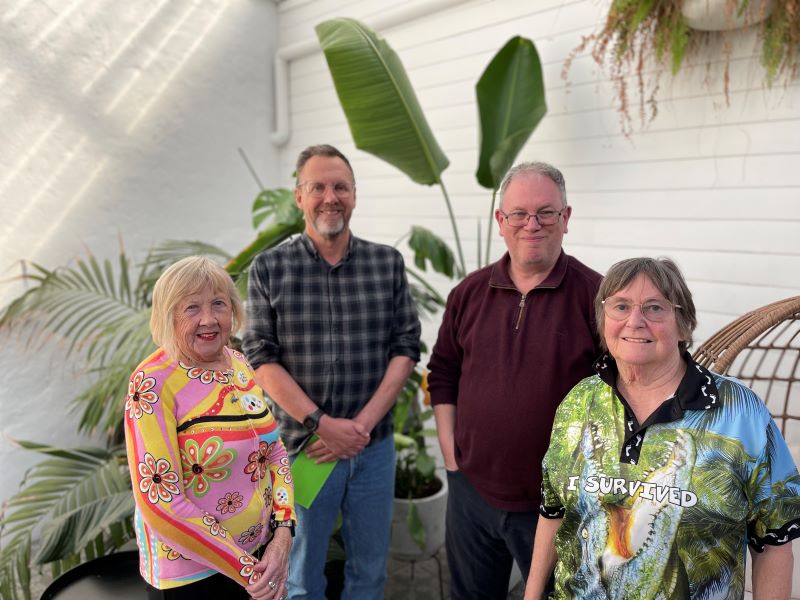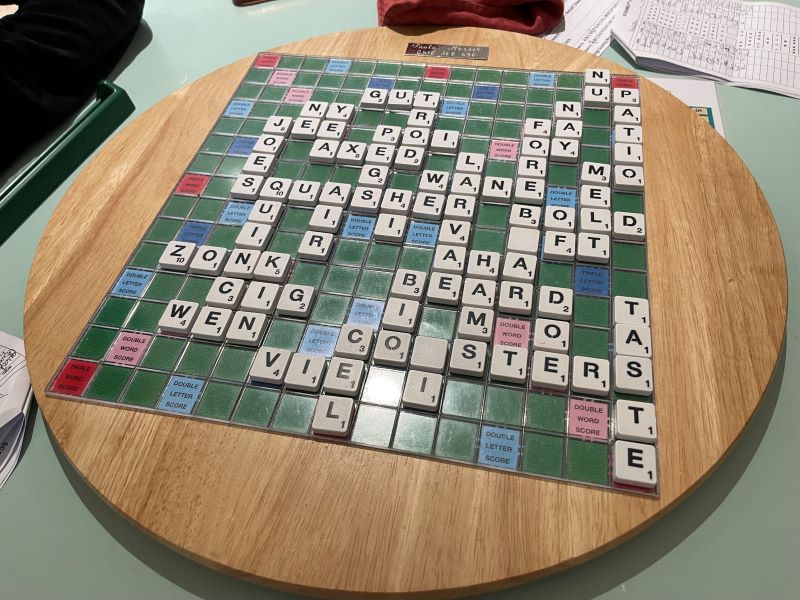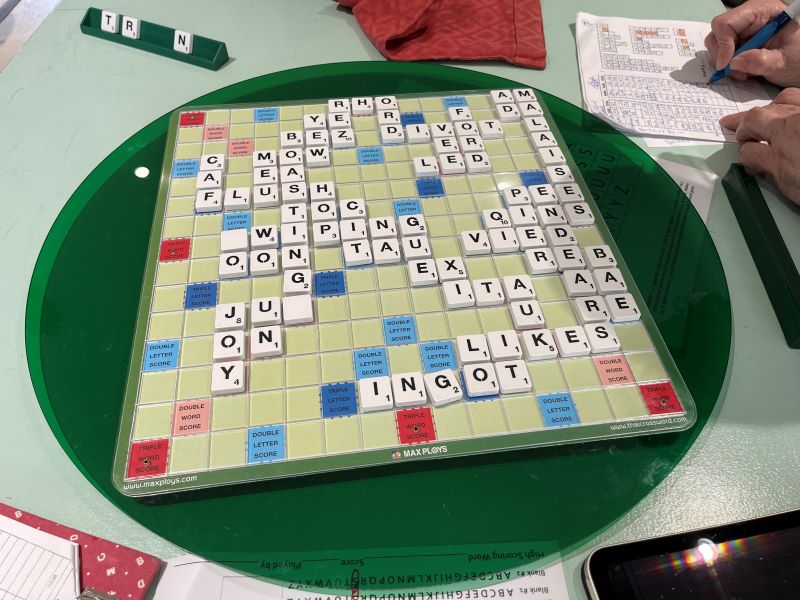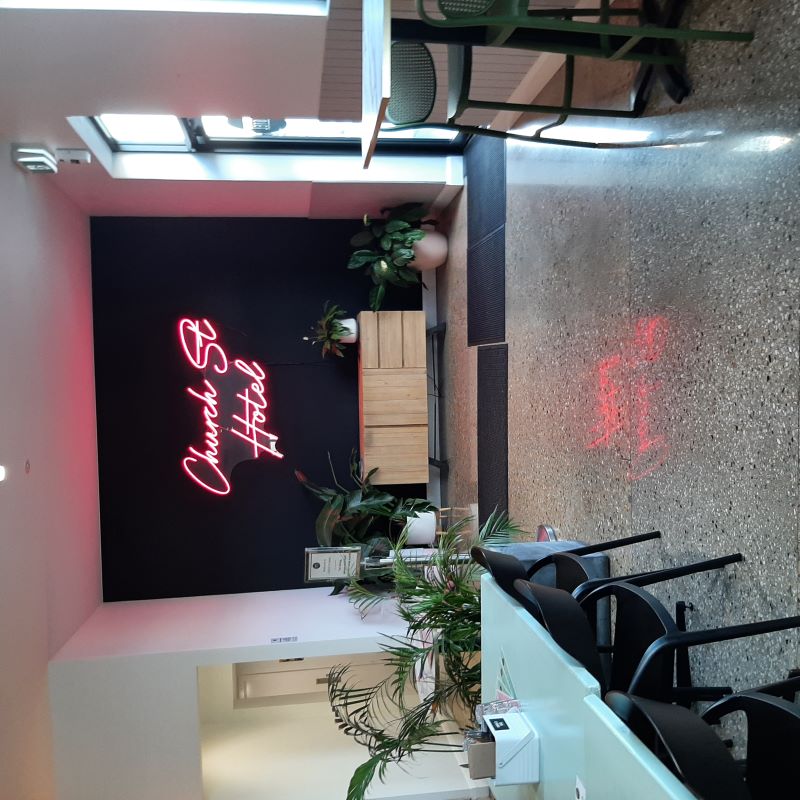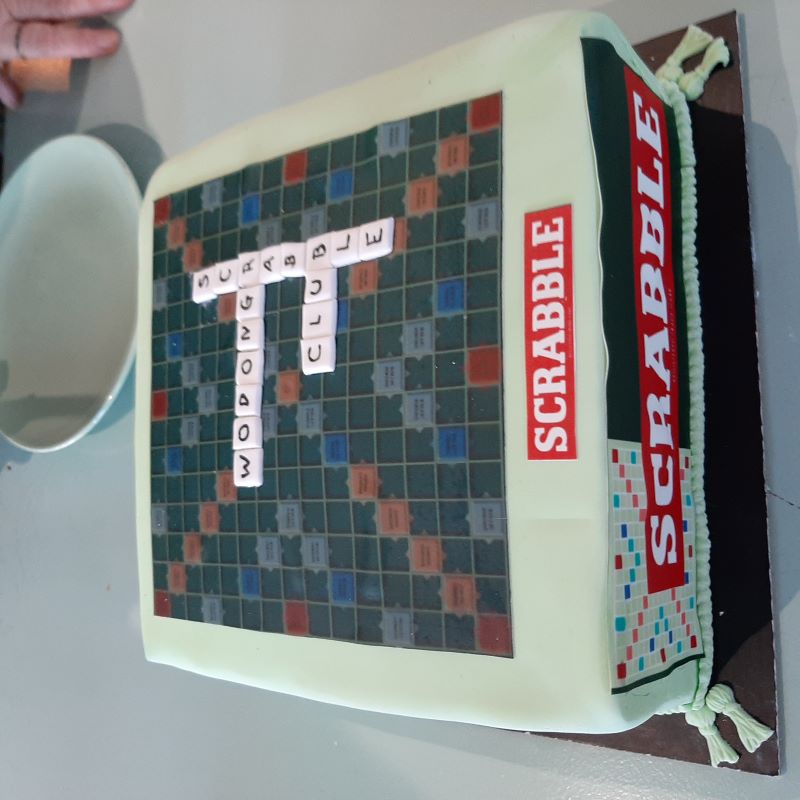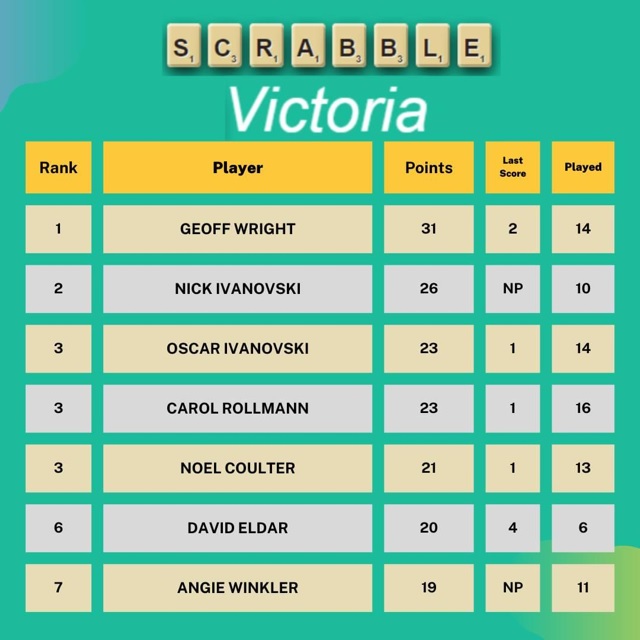 We welcomed three players from South Australia spread across both Divisions (Dieter Jedamski, Julie Robins and Antony Kimber). There was fierce competition in both fields; the closest being in B Division, where the margin between first and third was a small 40 spread points! A Division was not quite as close but Geoff Wright continued his fine recent form, with 2023 WESPA Champion David Eldar reining in this one. High Words were Div A: AZIMUTH 104 (Naween Fernando) and Div B: BEEPING 98 (Carol Rollmann).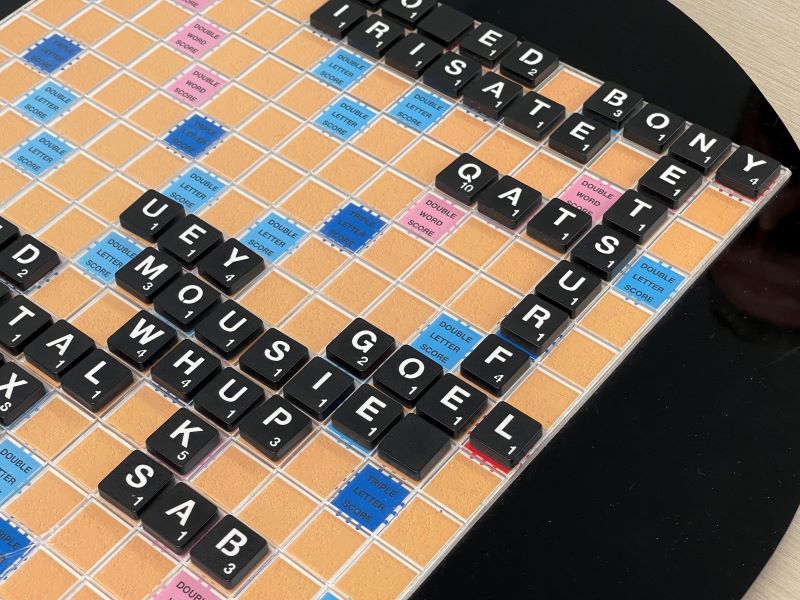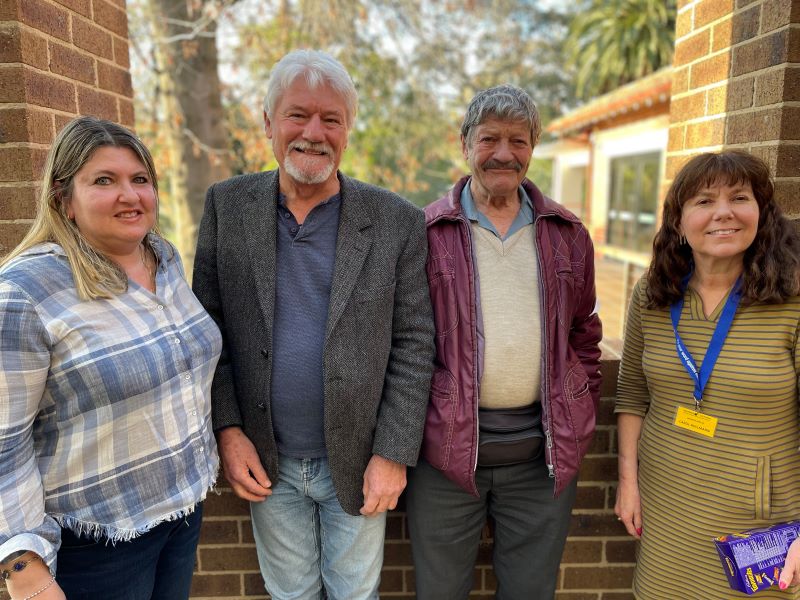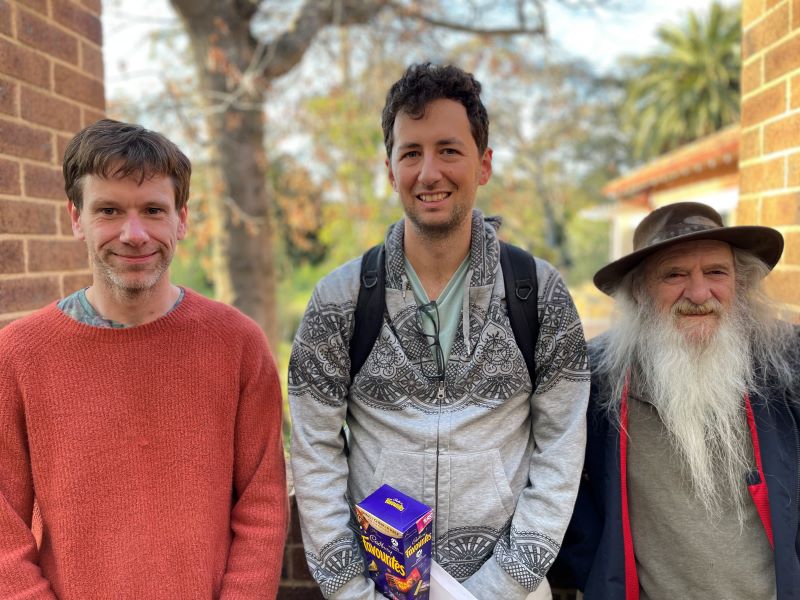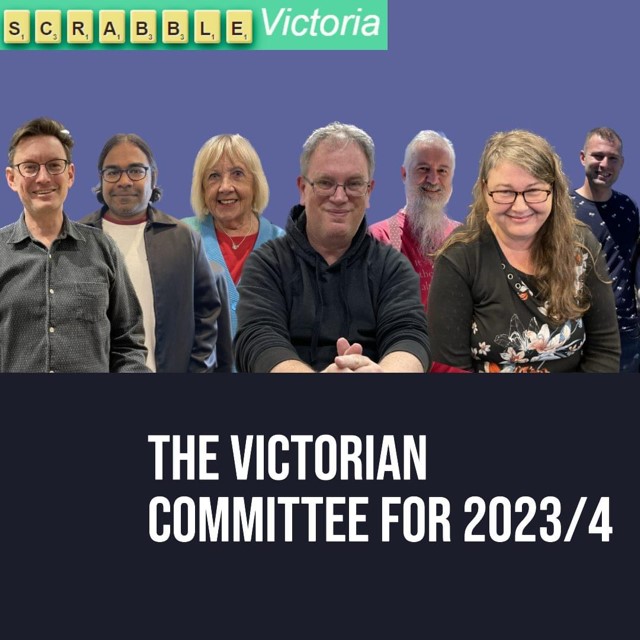 An Australian High Game record for 2023 (3rd highest even for a Victorian event), wins to Geoff Wright and Liz McKean, and a celebration for David Eldar's win in Las Vegas in July headlined what was a wonderful day of Scrabble held in Caulfield.
Thank you to everyone who took part, including those who travelled far and wide! : Luke Breen and Jayanthi Viswanathan from Albury/Wodonga and Julie Robins from South Australia.
Early Scrabble pioneer Lesley Mack was on hand to present a celebratory rotating board (kindly donated by Norma Fisher) to David marking his Championship wins - World Youth, World Champ, WESPA Champ, Australian Masters, Australian Champ & Victorian Champ - with space for more years to be added! A cake was also enjoyed by players on the day.
High Words ENDOZOIC 131 (David Eldar) & STRINGED 149 - (Paula Messer)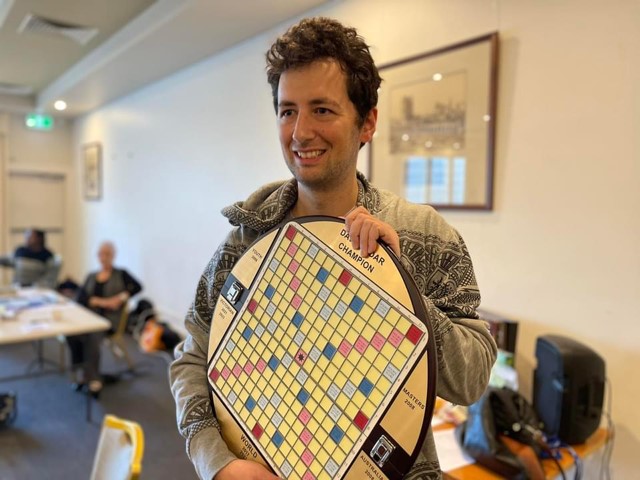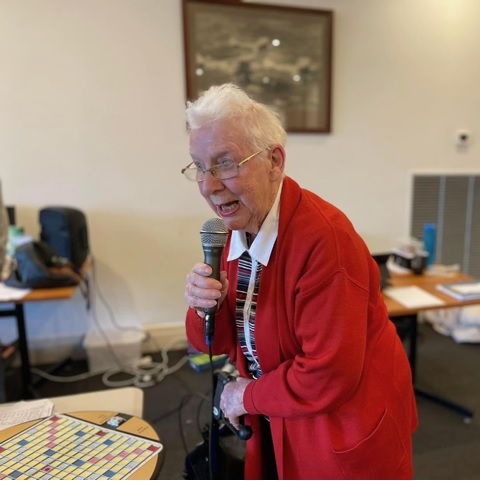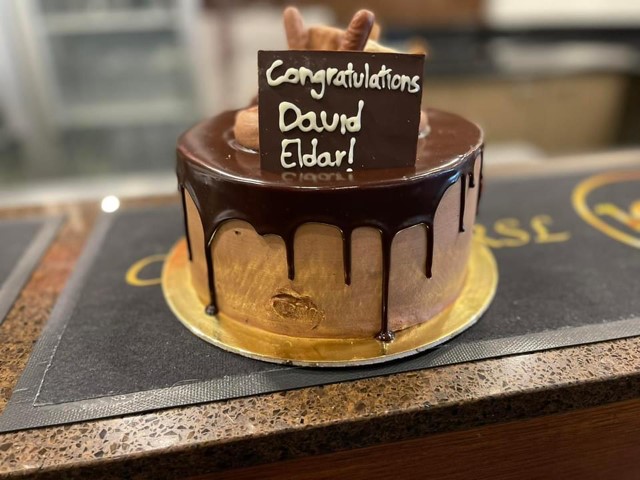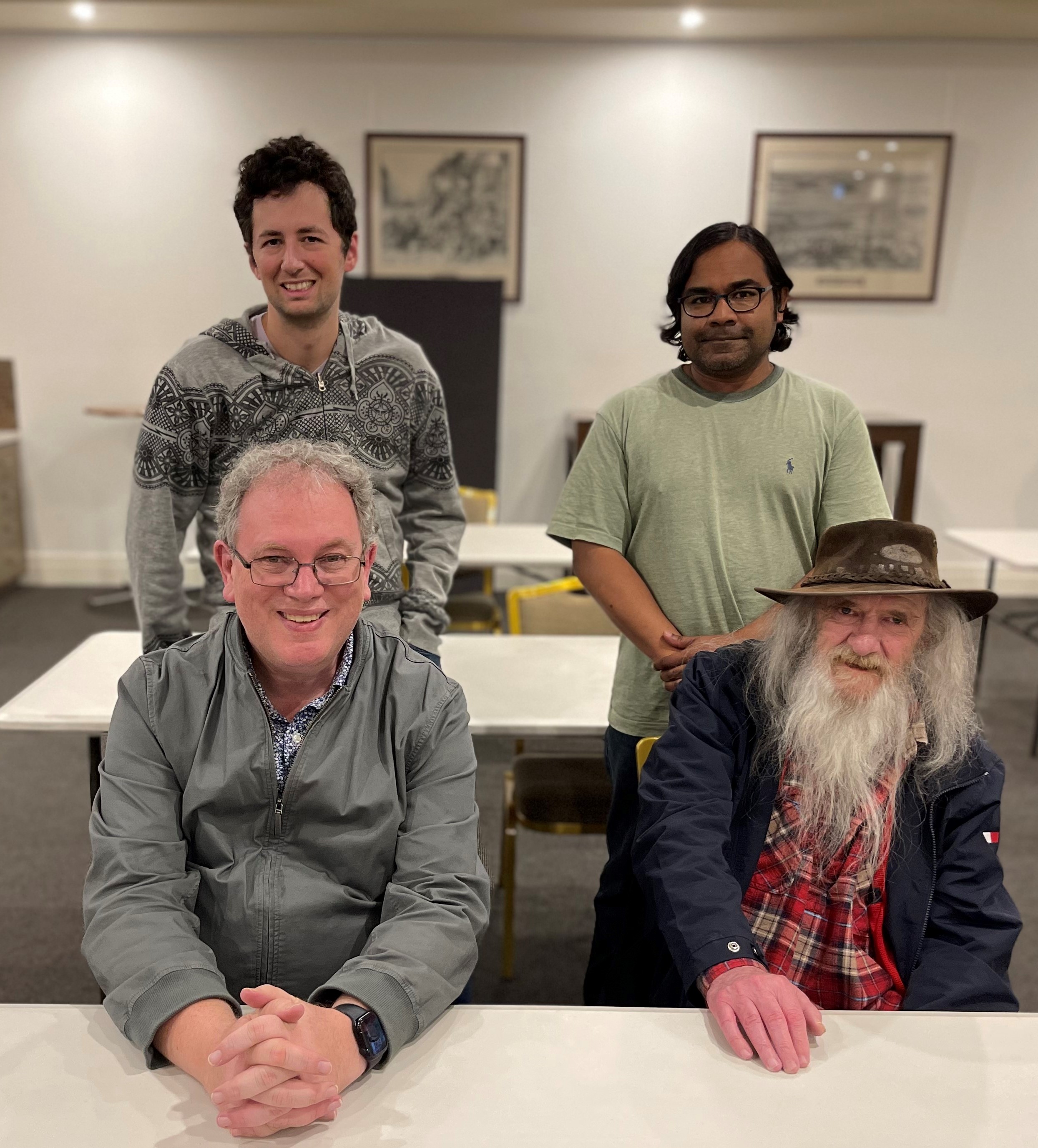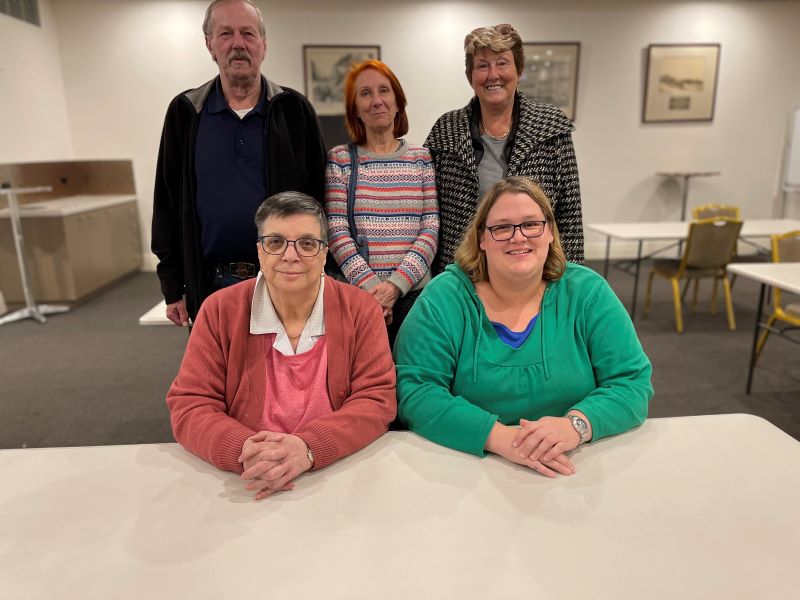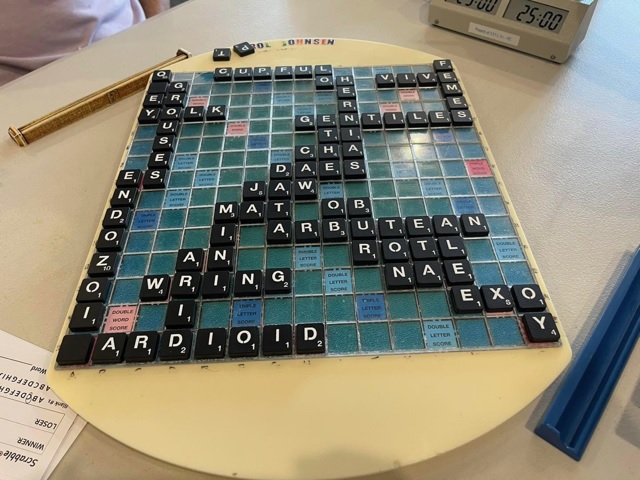 We had a really enjoyable day in Watsonia with our first ever Recreational event!! Making the day as flexible as possible meant we had a total of 20 players overall on the day; 9 of those were playing their first ever in person event, and we welcome back two more who had not played for some time.
As an Open event, there were prizes for 1st, 2nd, 3rd, and for Best New Player. Congratulations to Mardi, Judith, Carol, and Emms for taking out the prizes today. It was a pleasure to see Sylvia Galloway from Paynesville and her daughter Kelly attend today, as well as Heather Long from Bendigo.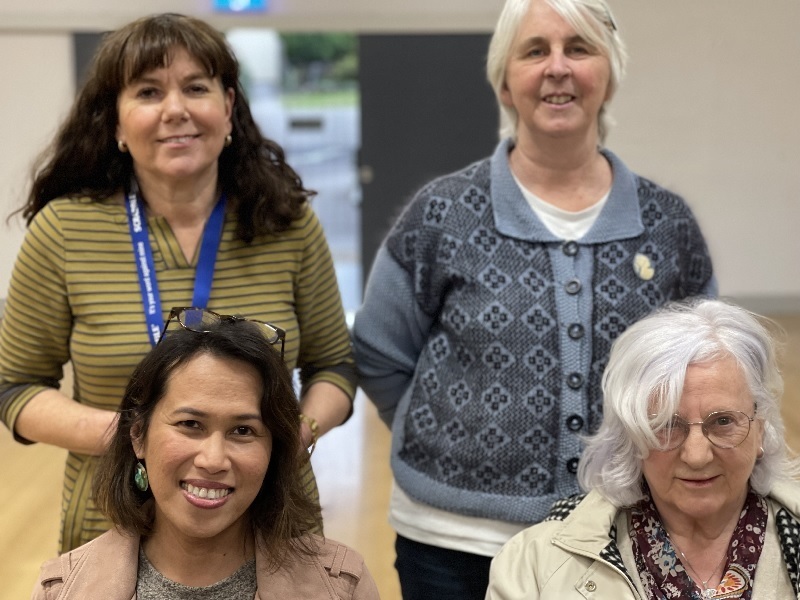 On the final day of the WESPA Championship we saw a thrilling play-off of best of 7 games between 1st-placed Harshan Lamabadusuri (England) and 2nd-placed David Eldar (Victoria, Australia) after 32 games over 4 days to reach this stage. It went down to 3 all with David winning the 7th game and for him to become WESPA Champion for the 2nd time (1st time in 2017). The only other player to achieve that is Nigel Richards.
Victoria is very proud of David.

Final placings for our Australia team are:
5 - Andrew Fisher, Vic
16 - Russell Honeybun, WA
28 - Trevor Halsall, Vic
31 - Anand Bharadwaj, Vic
63 - Cameron Farlow, Qld
67 - John Holgate, NSW
73 - Bob Jackman, NSW
87 - Sally Martin, WA
98 - Jane Taylor, SA
108 - Adam Kretschmer, SA
113 - Paul Richards, Qld
115 - Graeme Lock Lee, NSW
120 - Karen Richards, Qld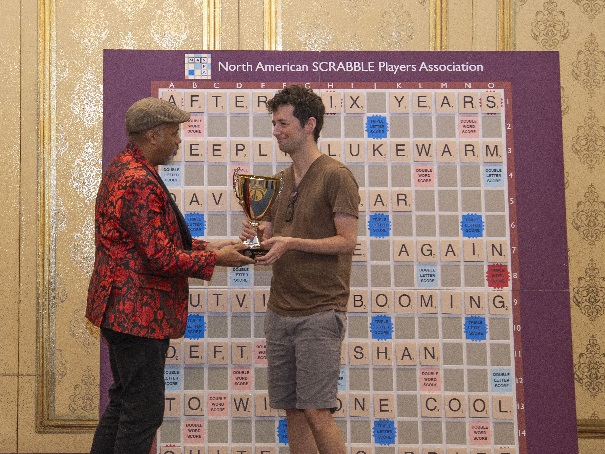 Thank you to all players who supported the event today – and a huge thank you to the four players who traveled over 150kms to take part today!! Today's event was played over six games; we ran a 5 game round robin with a final round King of the Hill format. This meant that the results from the final game would fully determine the outcome of the day. ,br. It was a pleasure to see Sylvia Galloway from aynesville and her daughter Kelly attend today, as well as Helen Long from Bendigo. Div A HW REVISIT (99) for Neil McLean and JAMMERS (91) for Angie Winkler.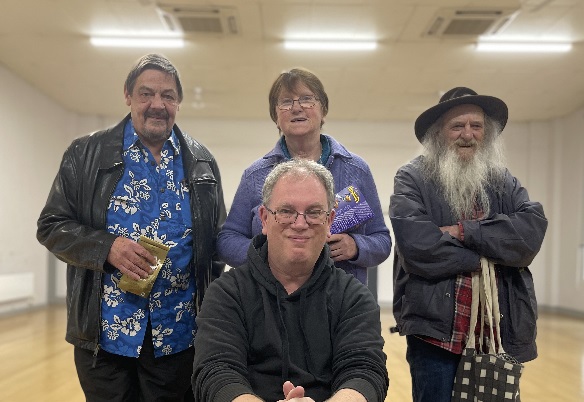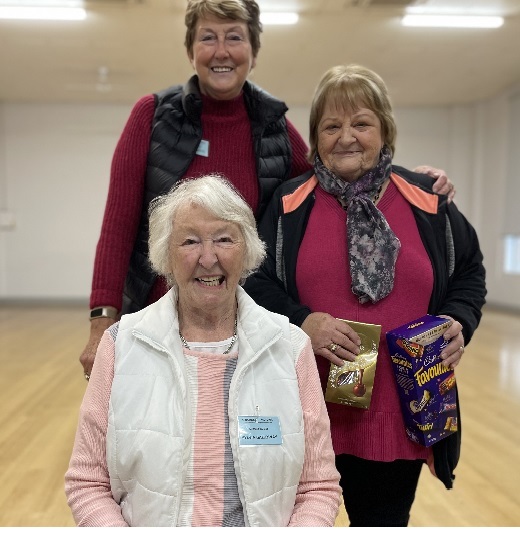 We returned to Balwyn for the first time since early in the year – as always, I thank everyone who supported the event and hope that you all enjoyed the games!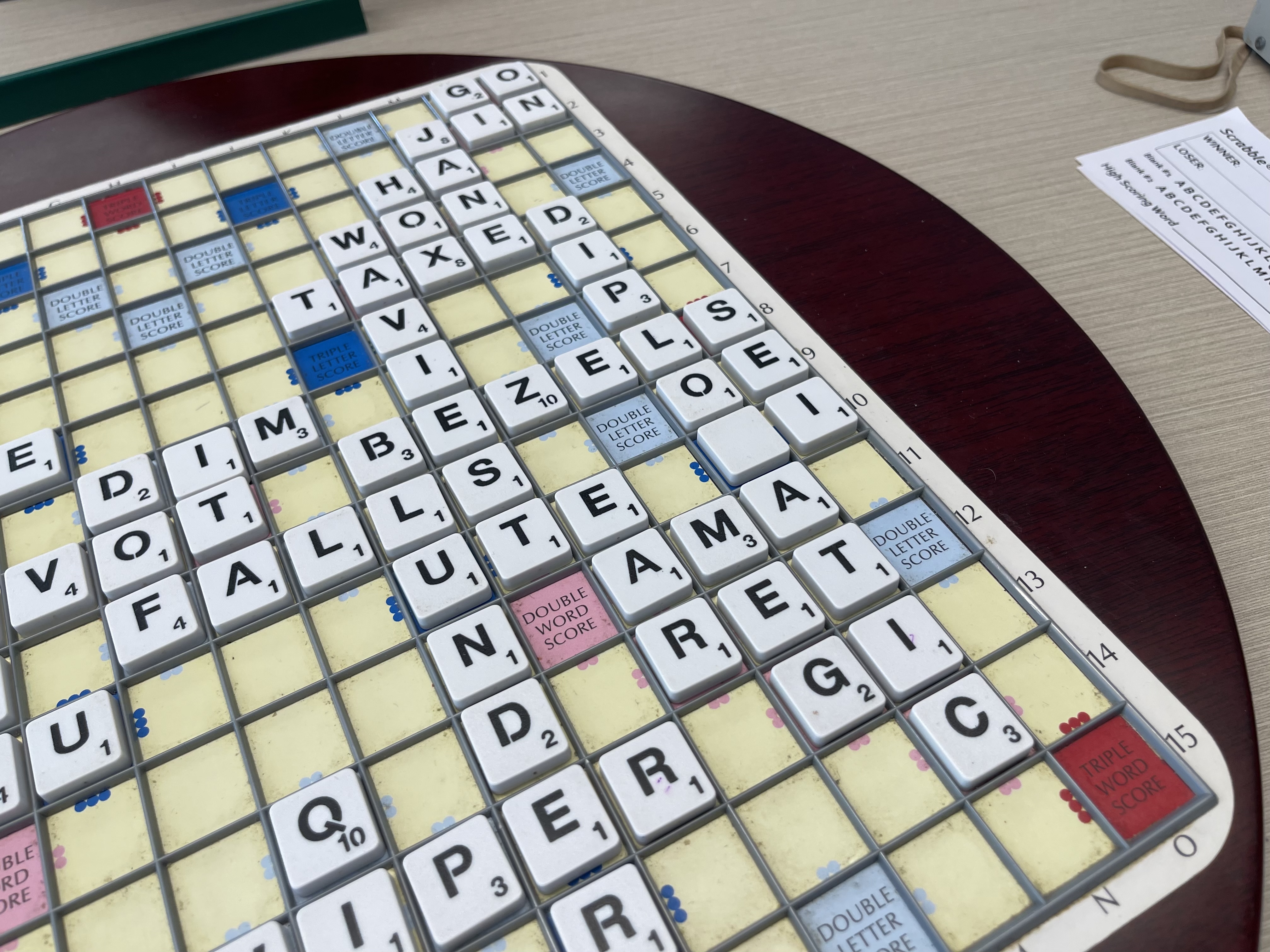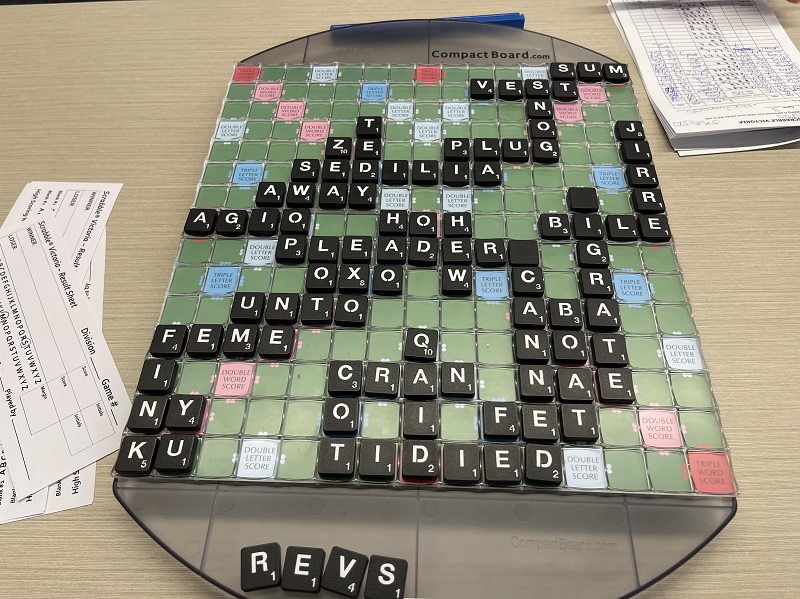 Players who braved the elements for the Match Play Kick Off in Moonee Ponds were not disappointed as the day was a thoroughly enjoyable one: just the tonic for what felt like arctic weather outside!
We welcomed Carmel Dodd from SA for the day on a stopover on her way to play in the Las Vegas tournaments leading up to the WESPA Championship.
Twenty players vied for the honour of going through the knock out phases of Match Play. Eight separate prize winners won today, which meant 40% of those who took part went home with a prize! Not a bad return. Four players have qualified for the next stage and will play a best of 3 semi final on July 30 (alongside the Sunday Recreational being held in Watsonia).
Congratulations to Oscar, Geoff, Noel, and Rob for making it through!! Also notable was, for some part of the day, we had a 4 letter word as High Word, as Norma's GEEZ for 100 stayed atop until Rob York beat it with 113 for RESTRAIN. Congratulations to all prize winners and thank you again to everyone who supported the event..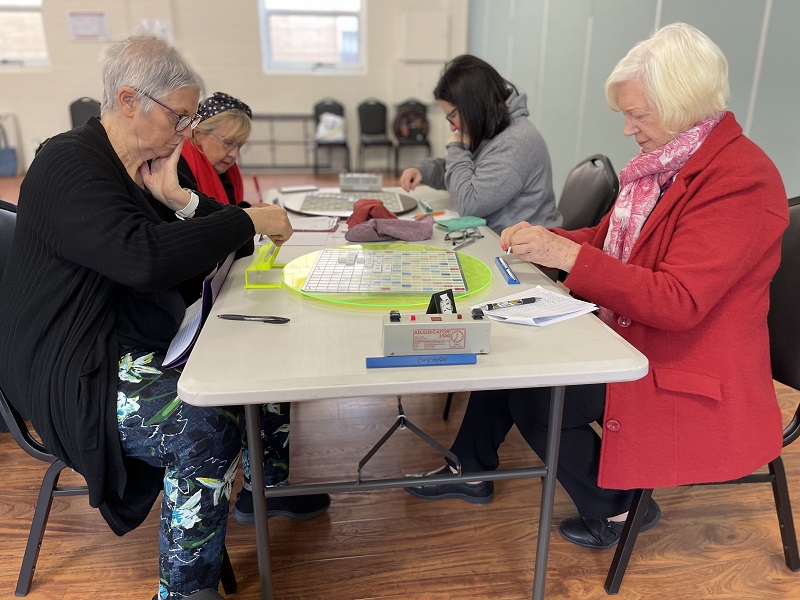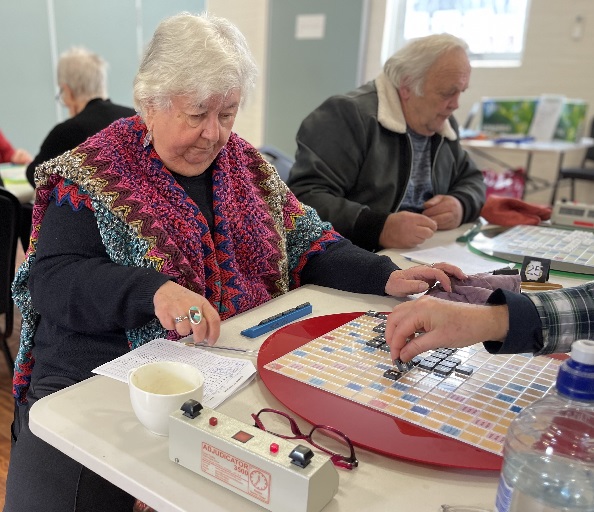 This was a really exciting weekend - and a amazing weekend of Scrabble. Thank you to the Victorian Committee for all your help in pulling this off - and thank you to all the players for making this a wonderful and smooth weekend to direct for Nick Ivanovski.
The Champs featured more players at a single event since the pandemic commenced - and that is a huge outcome! The field was a strong one and supported well by interstate players. The use of the original Tight Australian software draw has given us very worthy prize winners.
Special Rating Band prize (best under 1200 gain) won by Dieter Jedamski +52 (visiting from SA) and High Word won by Naween was IGNOBLER for 149 with Andrew Fisher scoring 651 to win High Game.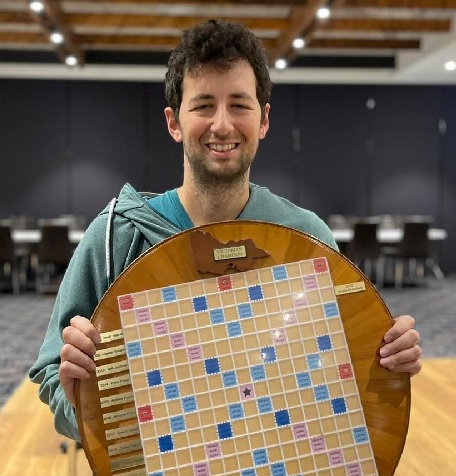 Thanks to all who supported this event with 26 players in 2 divisions. Highlights included 3 players exceeding 100 points for High Word (A Div: BANTERS 101, B Div: SQUIRTS 102) and a welcome return to the victory podium for Carol Johnsen who was the only player to go through the day undefeated.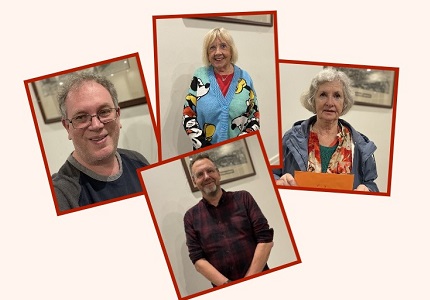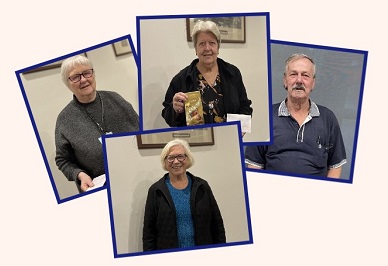 VICTORIA SUCCEEDS AT THE NATIONALS
Victoria hosted the 2023 Australian Scrabble Championship at Windy Hill, Essendon, over the Easter break. Congratulations to Naween Fernando for winning the Championship for the fourth time! In the Plate, Kris Howat was victorious - a Victorian last won the Plate in 2010 (coincidentally when Naween also won the Championship).

Victoria went 1-2-3 in the Main Event, making it one of our best collective performances in the history of the event. Congratulations to all prize winners and thank you to everyone who supported the event.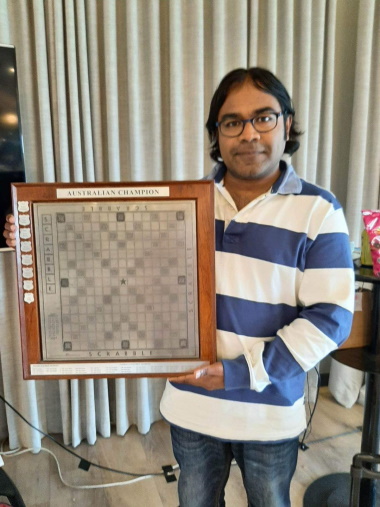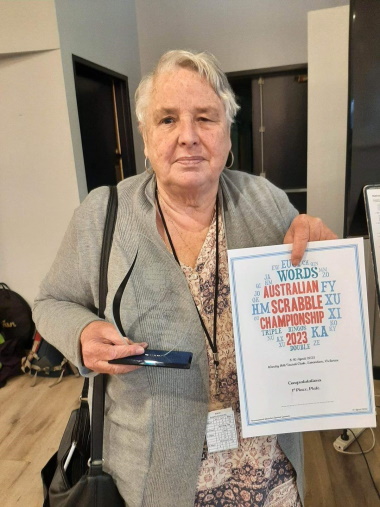 You can see a photo gallery from the event here.

BALLARAT
The Ballarat Scrabble Club once again hosted us at the Victoria Bowling Club with the food on display absolutely delicious accompanied by a smooth day of play. Two divisions played 6 games each and we were finished by 4.30pm.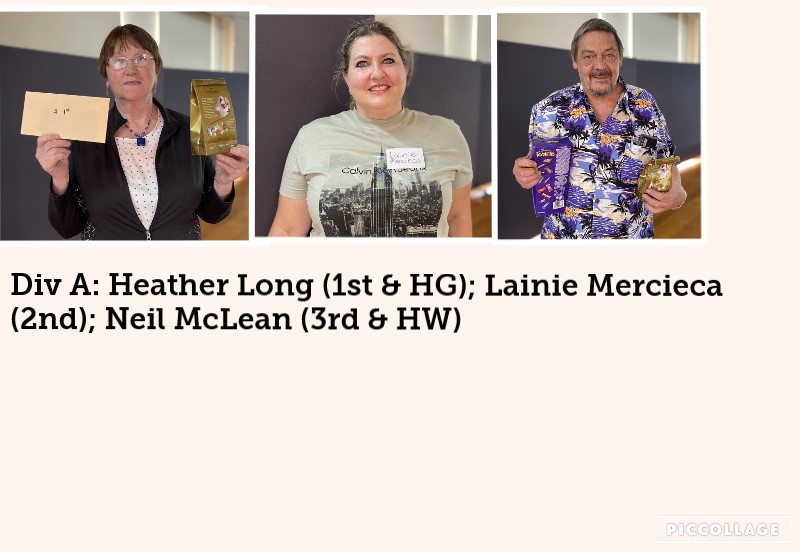 SUNDAY SESSIONS 1
This was a really enjoyable afternoon in Airport West! We welcomed back two returning players as well as someone playing one of our events for the first time. Each Division was a close run competition with outcomes in the final round determining the end positions. It was wonderful to see different names on the "podium"; congratulations to all our prize winners and a huge thank you to all players for their support.
Thanks also to Rob York for finding the venue - as a venue, it can accommodate many more of us. We return there later in the year so stay tuned if you want to be a part of this event!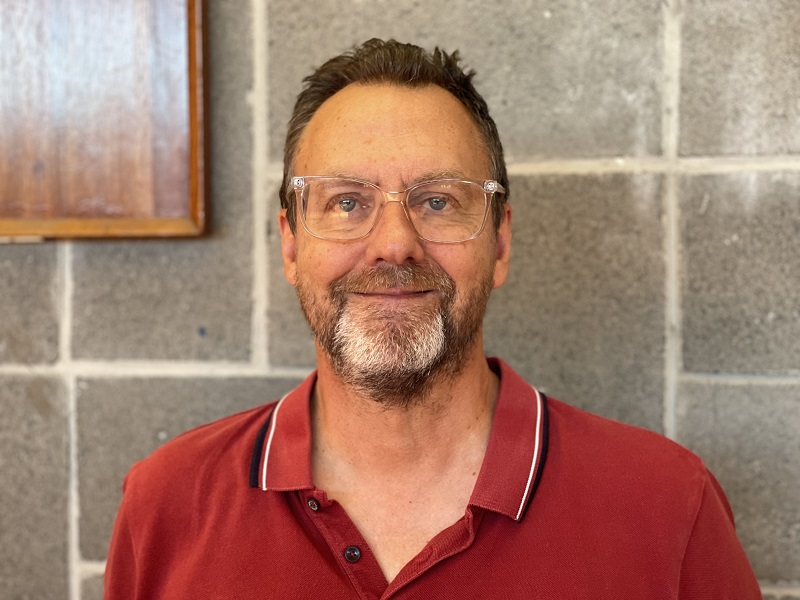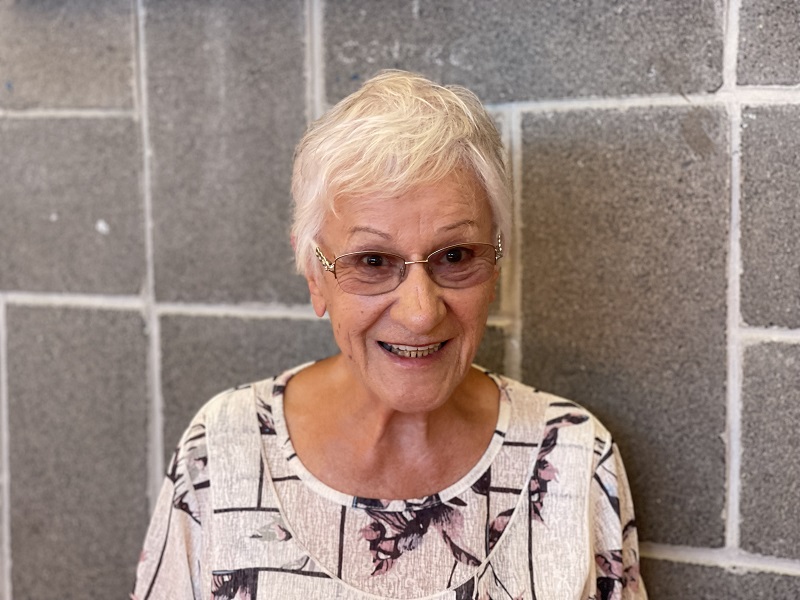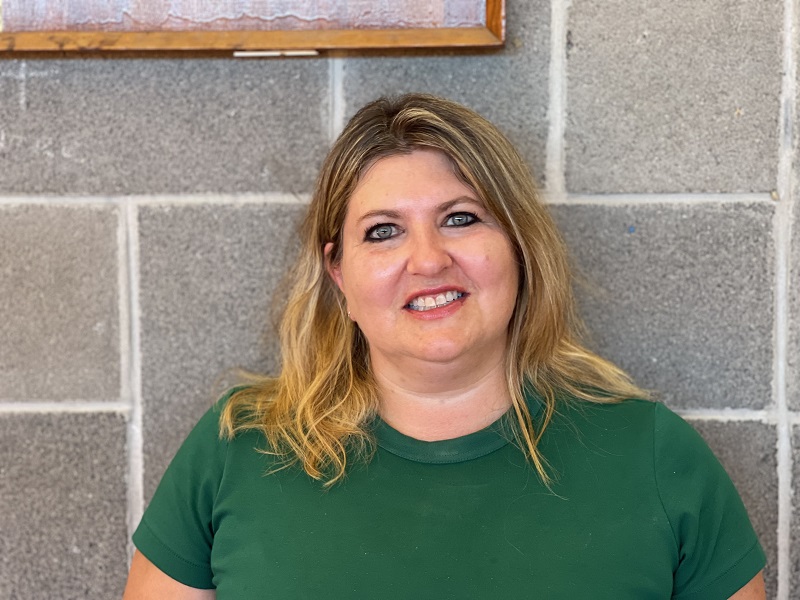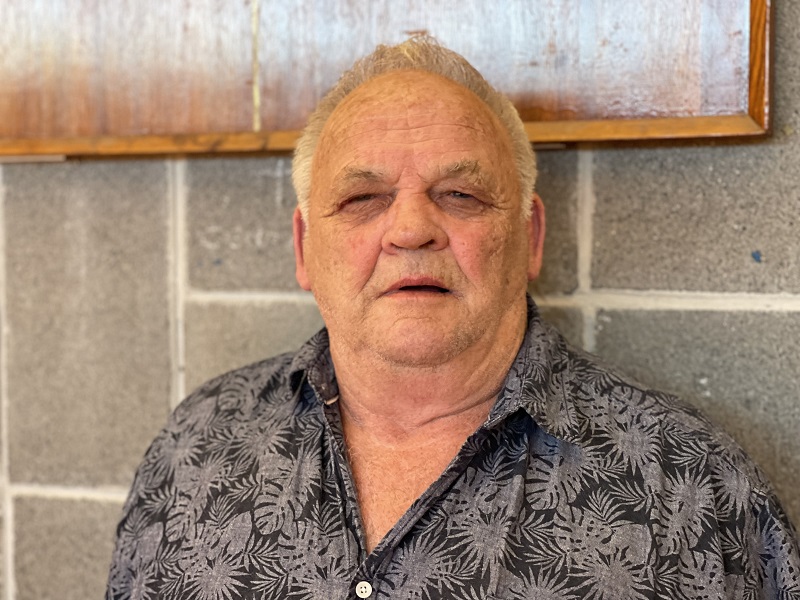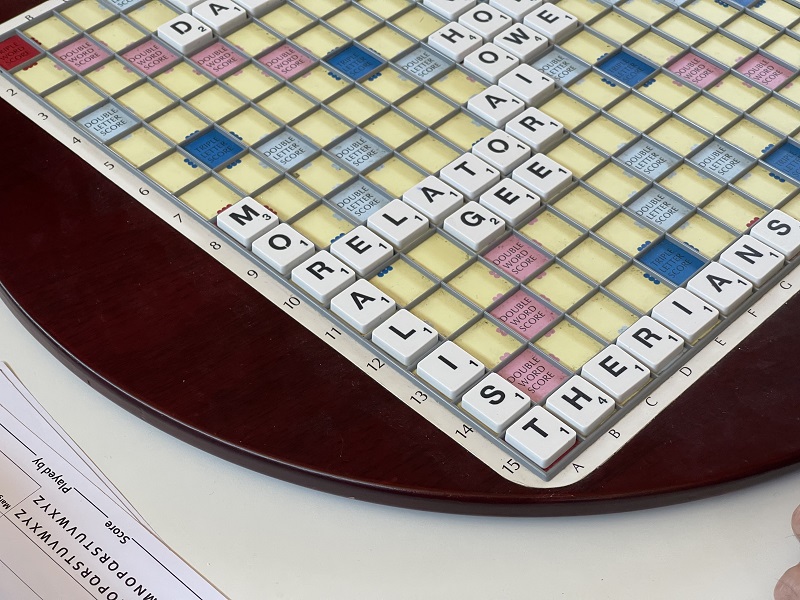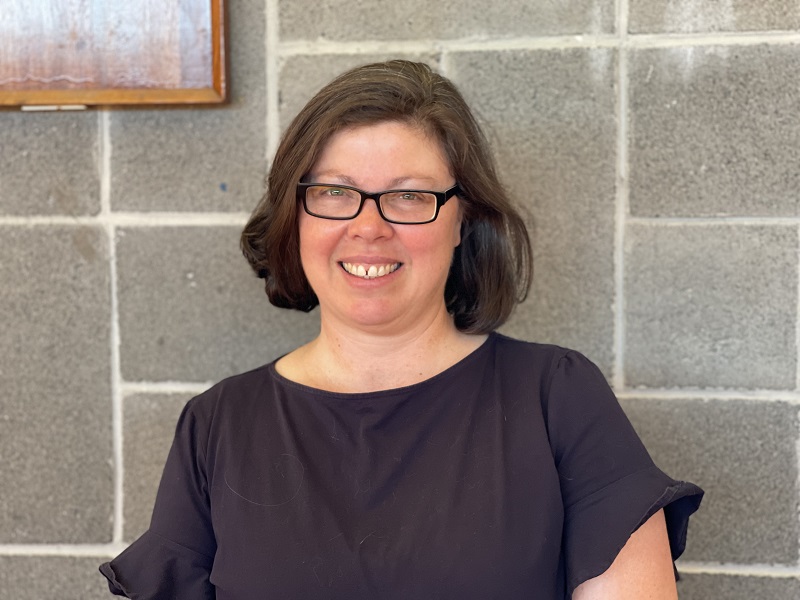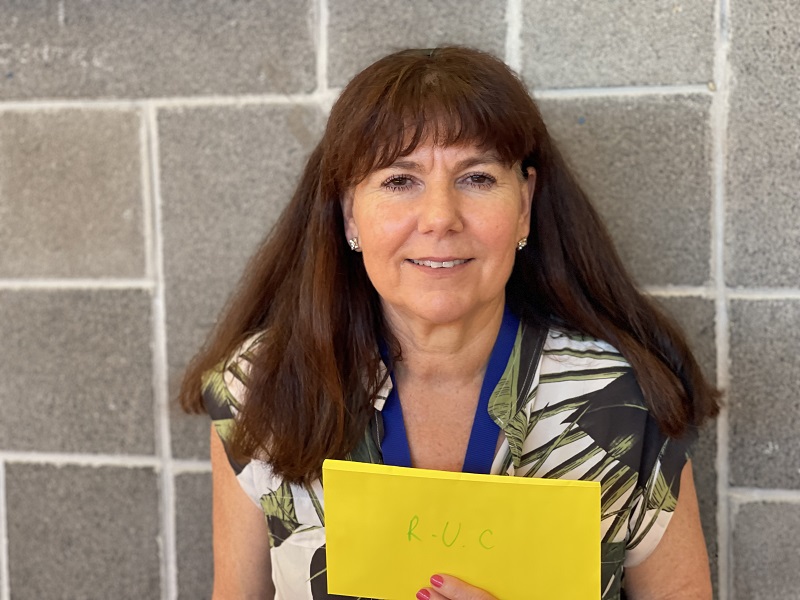 BAYSIDE 1
We had a really good turnout today for our Bayside event; as always, Mordy HQ provided wonderful food and plenty of tea and coffee through the day. The Scrabble was extremely enjoyable, as we welcomed back Michael Hornung and Del Stitz after extended absences from our events! Congratulations to our prize winners (David, Edward, Dianne, Mardi, and Naween) and thank you to everyone for supporting the event so well. Naween's 614 high game score is the first for us over 600 in 2023, and we look forward to seeing many more.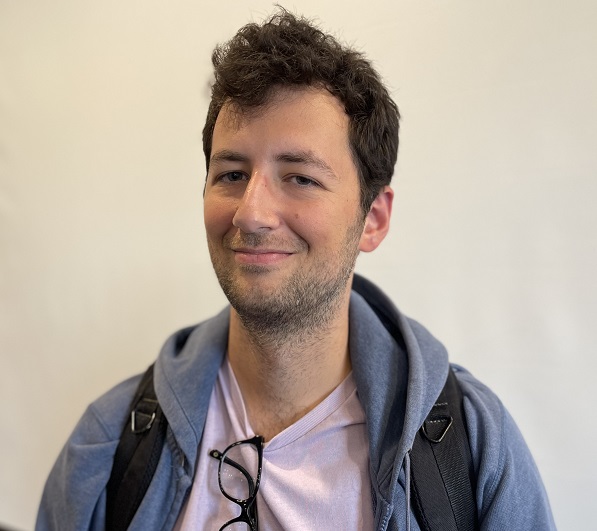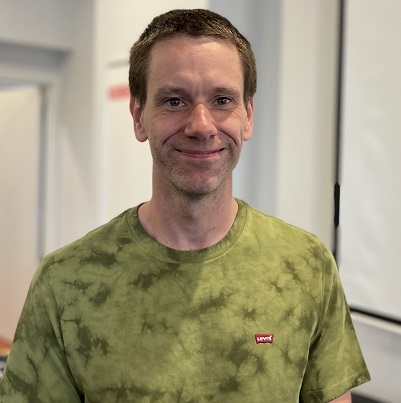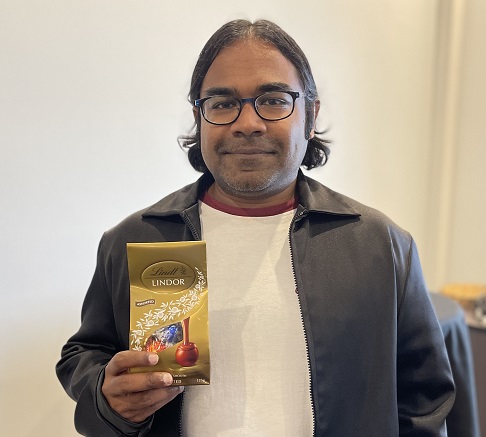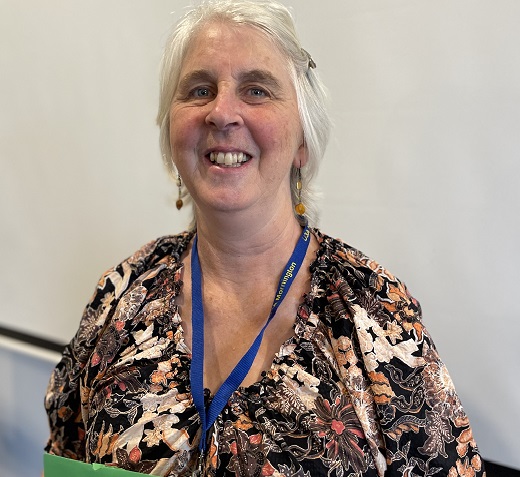 VICTORIAN PLATE AND SIDE
Thank you to everyone for coming out to play at Balwyn Community Centre today. Congratulations to Victorian Plate Champion Rob Hutchinson. High Game Winners were Rob York with 504 in the Plate, and David Eldar with 595 in the Side event (5-point challenge). High Word winners were Noel Coulter with BARONET (95) and Trevor Halsall with REDIGEST (149).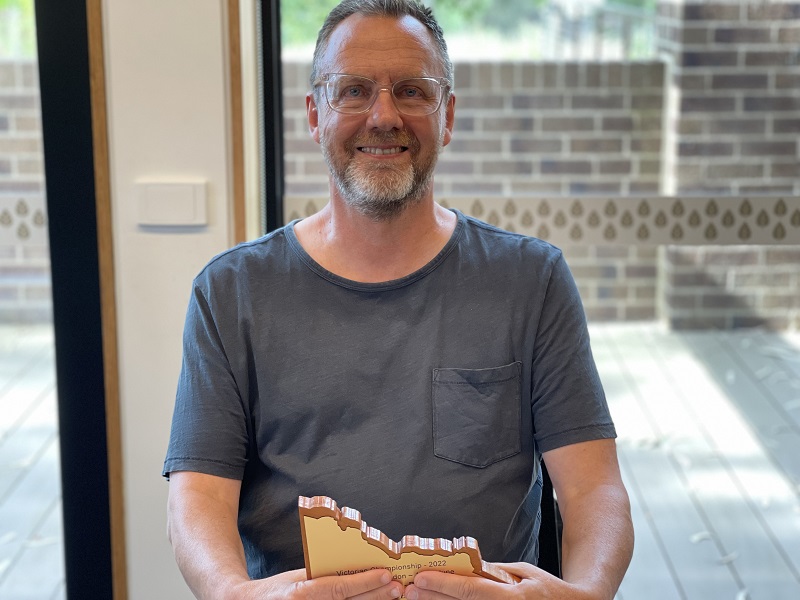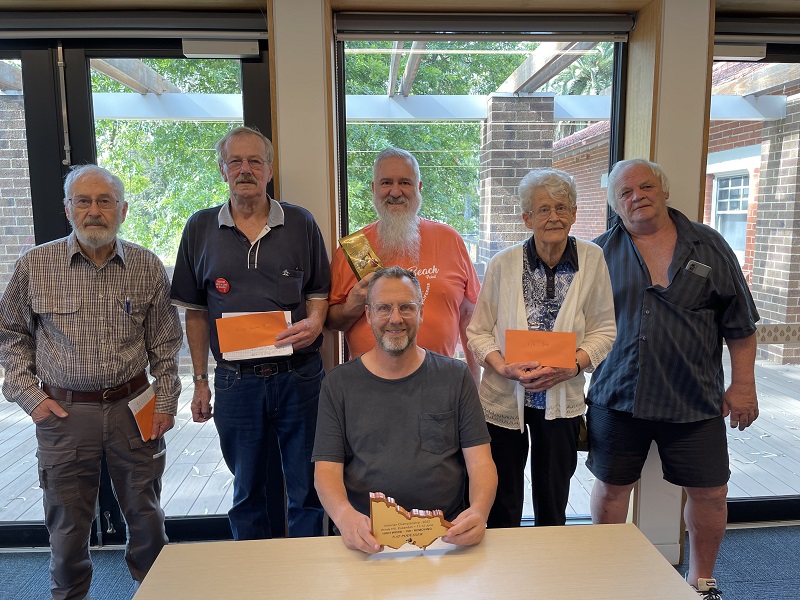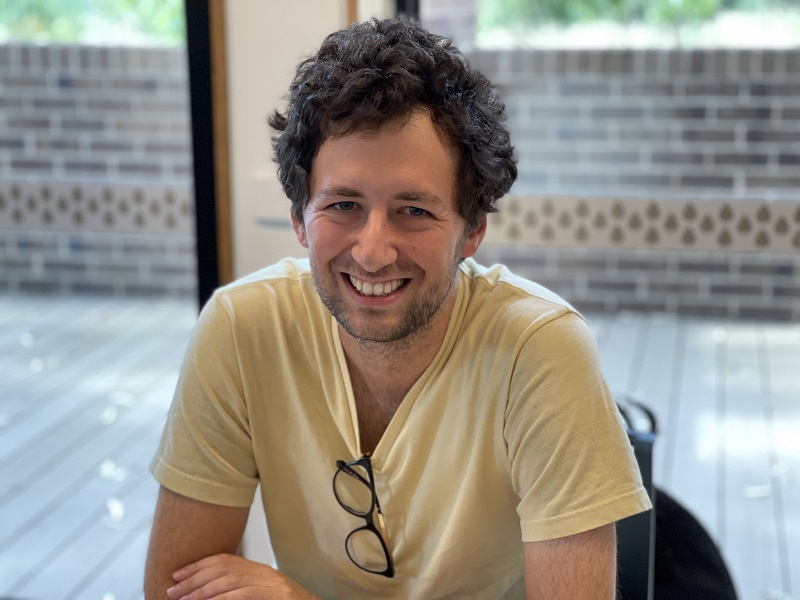 BIL ROSE AESTIVAL
Thank you to everyone for coming out to play at the Caulfield RSL today. It was an enjoyable round robin with 3 groups of 8 players each. Congratulations to the winners of each division - Nick Ivanovski (A), Noel Coulter (B) and Angie Winkler (C). High word winners were Mal Eden (B) with WIVERNS for 106, and Carol Rollmann (C) with BOASTED for 101.


News items from 2022 have been moved to the Archive