Next tournaments:
October 31: Bayside 2
Nov 14: November
Dec 5: December

Details on CALENDAR
May Tourney
We had another great turn out of 38 players for our May event at Balwyn, including Jack who was making his debut at our competitions. All three divisions are hotly contested with Annette Casey being the only player to go through undefeated. She joined Glen and Nat in winning their respective divisions. The next time we are at Balwyn will be for our Victorian Championship with a warm up event being set for Moonee Ponds on May 30. We look forward to seeing you then!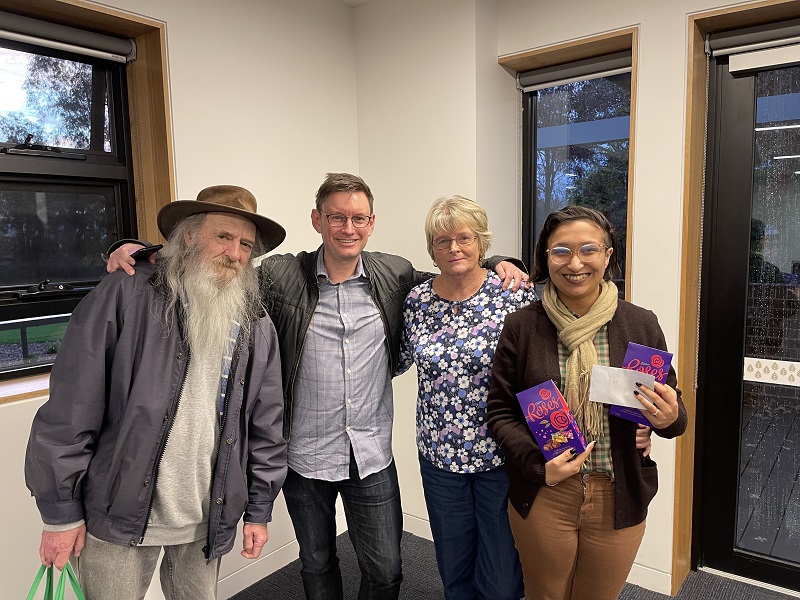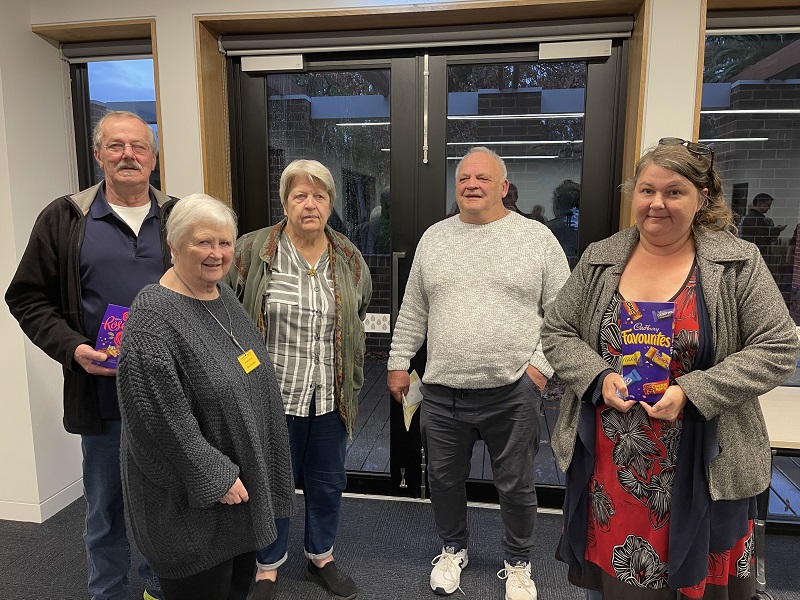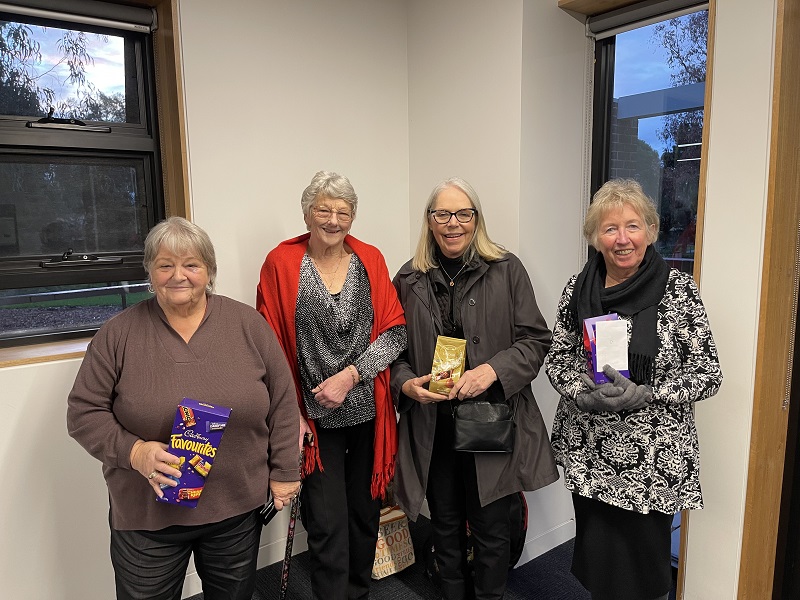 Nats After Party
The Nationals have been run and won and on April 18, we held the After Party! 38 players played 7 rounds in 3 divisions on what was a really enjoyable day in Balwyn. The top seed in Division A, Edward Okulicz was victorious in A Division, dropping just the 1 game by the slimmest of margins (to John Rider by a point).

Dianne Davis was runner-up with Geoff Wright in 3rd and John Rider 4th. B Division was another competitive division as Lorraine Thomas won by a game and spread from Oscar Ivanovski and Noel Coulter in 3rd. Elaine Capewell (making her tournament return) finished in 4th.

Balada Catanchin was the only player to go undefeated for the day, obtaining a healthy 60 ratings points in doing so. Lay-Hoon Ng, Angie Winkler and Ann Goodwin were the other place winners. Today was a day we trialled providing prizes down to fourth; it was an interesting experiment and one we may revisit through the year. The next event at Balwyn is on May 16; our next online event is on May 1.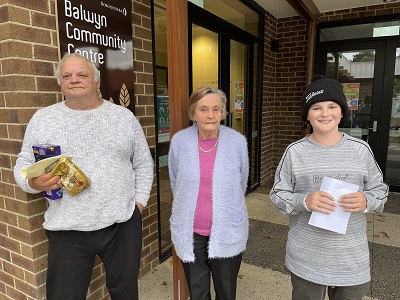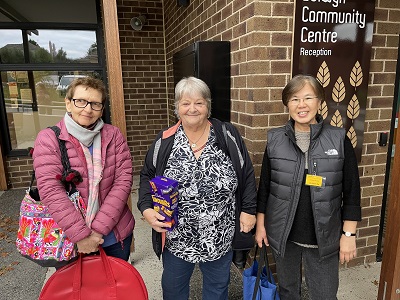 Teams Tournament
This year's Teams Challenge has been run and won. With the final outcome not being decided until the final round, it was a tense conclusion to what was an enjoyable and fascinating day of Scrabble. 32 players were divided into 3 teams, with Team Captains making their selections the day before to fit in a ratings cap to ensure a fair distribution of players. The added bonus with the day was that, with the assistance of the TSH event software, every game was a live rubber as no one played a member of their own team on the day. Rob York, Christie Godby and Oscar Ivanovski were team captains.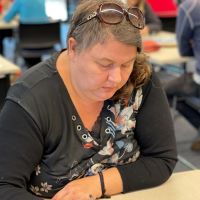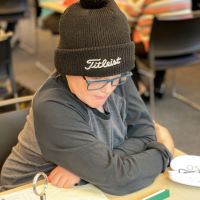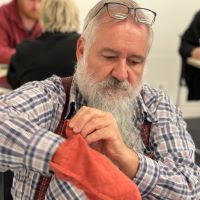 Team placings were determined by percentage of wins. Team Rob took an early lead after securing 8 out of 11 wins in a round prior to lunch but by the final round, the three teams were separated by a win percentage of just over 1% so it was anyone's to win. Team Oscar had a superb final round, making his team victorious on the day.
Team Oscar : 50.71% , Team Christie : 50% , Team Rob : 49.35%
Shaun Donnelly came first from an individual perspective, with Jenny Brysha runner up and Oscar Ivanovski in 3rd. Darren Chaitman's 4th place ensured his climb up the rankings since starting play in December 2020.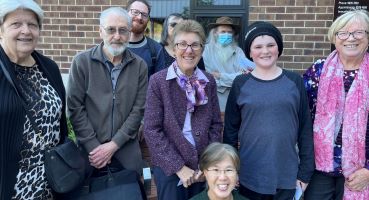 The different format was a welcome one, allowing players the chance to play people they had not played in a long time or ever and the camaraderie shone through in each team through the day. Teams events are very likely to return as a result in 2022.
Our Facebook page has a short video and you can check the full results HERE

Bil Rose Aestival
Usually held in January, this event was eventually held on February 28 due to COVID-19 restrictions being imposed at last minute for original date. Played in groups of 8 as round robin, instead of our usual tennis players table names, birds took centre stage (the Australian Tennis Open having just finished a week before - also due to COVID-19) - AVOCETS, BUSTARDS, CURLEWS, DRONGOS and EMUS. High word of the day went to Lainie Chojna for LATHERERS for 176 and she tells me that it was a "well, what have I got to lose" move, as she was trailing in the game. It was lovely to see Fintan Conway "hit his straps again" winning the EMUS section. David Eldar took out AVOCETS WITH 6/7 wins and scored the high game of 561, with Andrew Fisher playing EXOCRINE for 114 high word. John Rider won BUSTARDS with 6/7 win, Shirley de Silva scored high game of 539. Kannan Sethuran won CURLEWS with 5/7 and Khwanjai Thammaping won High Game with 479. Relative newcomer (his 3rd tournament) Darren Chaitmann won 7/7 in the DRONGOS section, also scoring High game with 482; and Oscar Ivanovski passed the 1000 mark with a second place with 5 wins and High word of RETAXES for 96. .
Dianne Davis provided a highlight for the day with a group photo including Bil Rose taken at her Mt Martha Tournament back in the 90's. Can you recognise some of them?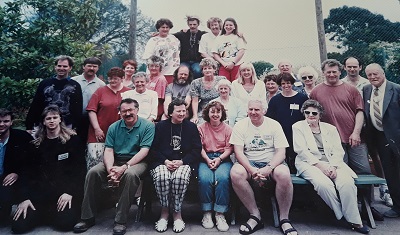 To check the full results click HERE

Bayside Scrabble
What a delightful change of scenery for this challenge at the Mordy HQ Sports Club on the Nepean Highway, Mordialloc. Six games were hotly contested within the 2 divisions and congratulations to David Eldar sweeping the pool in A Division and June Valentine in the B Division. David also scored a 600 game along with the highest word VALIDATE for 149. You could have joined in the next bar with a rather loud rock band playing from 4pm onwards, but most players chose not to. .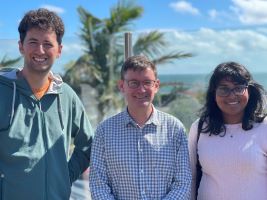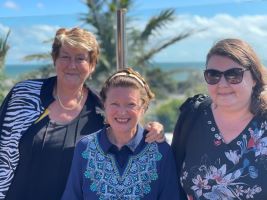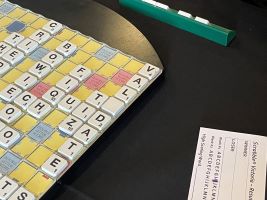 To check the full results click HERE

Victorian Open and Side Event
The first event of the year held at the popular Balwyn Community Centre was an opportunity for those rated 1300 to win one of the beautiful Victorian plaques (courtesy of Trevor Barraclough). COVID-19 restrictions had tightened during the previous week and masks had to be worn on the day whilst inside, however everyone cooperated. Twenty-two players contested the plate in 2 divisions, with Christiane McCann winning A div. and Betty Egan B div. Christiane (502) and Mohammed Hegazi (519) won high games in their respective divisions, with Rob York (OUTFISH - 98) and Paula Messer (SEQUINS)sharing High Game in A and Annette Casey played DIETERS for 84.
Anand Bharadwaj was well in his stride, winning all 7 games with a huge margin of 1335. He also played the highest game of 623 and John Rider took out high word with LOQUATS for 124.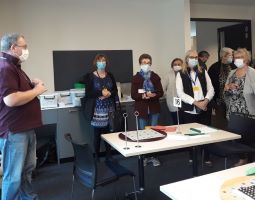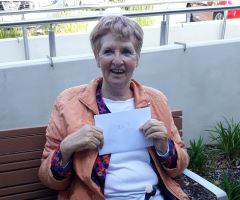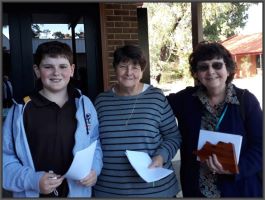 To check the full results click HERE
Website changes You will see that the Scrabble Victoria site has been given a facelift. The extensive reporting by Marj has provided an extensive archive. Near the top left of this page there is a link to PAST NEWS which jumps to a page so you can choose a year. Some time soon in 2021, Marj will pass the web editing job on to Carol Johnsen. We wish Carol well in this task and we thank Marj Miller for the fantastic job she has done.
Barry Harridge
Online play Nick Ivanovski has set up a series of online Scrabble competitions and you can check out the latest information on the [ONLINE] button above.