Next tournaments:
Feb 28 Bil Rose Aestival
Mar 14 Teams Challenge
Apr 18 Nationals After Party

Details on CALENDAR
Bayside Scrabble
What a delightful change of scenery for this challenge at the Mordy HQ Sports Club on the Nepean Highway, Mordialloc. Six games were hotly contested within the 2 divisions and congratulations to David Eldar sweeping the pool in A Division and June Valentine in the B Division. David also scored a 600 game along with the highest word VALIDATE for 149. You could have joined in the next bar with a rather loud rock band playing from 4pm onwards, but most players chose not to. .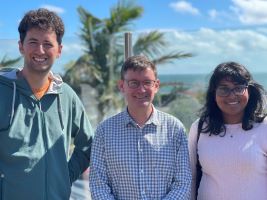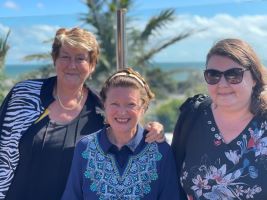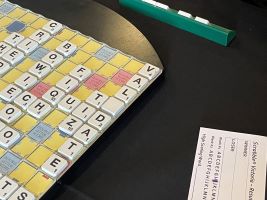 Victorian Open and Side Event
The first event of the year held at the popular Balwyn Community Centre was an opportunity for those rated 1300 to win one of the beautiful Victorian plaques (courtesy of Trevor Barraclough). COVID-19 restrictions had tightened during the previous week and masks had to be worn on the day whilst inside, however everyone cooperated. Twenty-two players contested the plate in 2 divisions, with Christiane McCann winning A div. and Betty Egan B div. Christiane (502) and Mohammed Hegazi (519) won high games in their respective divisions, with Rob York (OUTFISH - 98) and Paula Messer (SEQUINS)sharing High Game in A and Annette Casey played DIETERS for 84.
Anand Bharadwaj was well in his stride, winning all 7 games with a huge margin of 1335. He also played the highest game of 623 and John Rider took out high word with LOQUATS for 124.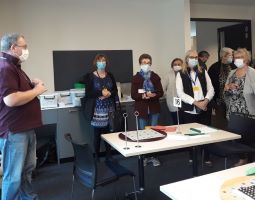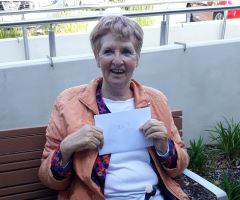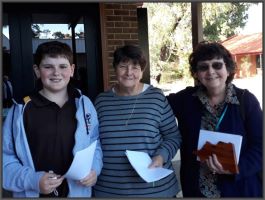 Website changes You will see that the Scrabble Victoria site has been given a facelift. The extensive reporting by Marj has provided an extensive archive. Near the top left of this page there is a link to PAST NEWS which jumps to a page so you can choose a year. Some time soon in 2021, Marj will pass the web editing job on to Carol Johnsen. We wish Carol well in this task and we thank Marj Miller for the fantastic job she has done.
Barry Harridge
Online play Nick Ivanovski has set up a series of online Scrabble competitions and you can check out the latest information on the [ONLINE] button above.
The After Christmas Tournament
Thanks to Nick Ivanovski for this report, and to Nick and Barry Harridge for the photos.
After Xmas was our first full day event in around 10 months. Thank you to the 38 players who came to Balwyn for the 7 game competition with a great day had by all.
These are new times for us, negotiating table cleaning between rounds, QR codes to register attendance, and the use of hand sanitiser required throughout. It was great to see everyone looking to abide by newly requirements due to government restrictions.
The Scrabble was of a high standard with an annual record set late in the year.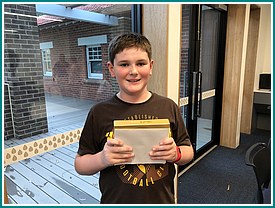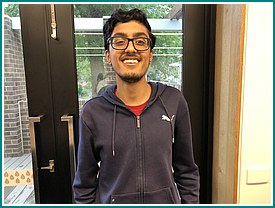 In C Division, Oscar Ivanovski emerged victorious. Doreen Ivanovski's play of GLITZIER (131 points) toward the end of the day was the highest non triple triple play in Victoria for the year, and second highest in Australia!
Sandra Masel was one of FOUR players on 5 wins in B Division with her margin of 527 being the deciding factor in victory. John Rider, Cheryle Jerram, and Christie Godby rounded out the top 4 in an even division.
Anand Bharadwaj's 6 wins gave him the final title for 2020 in A in a quality field which featured three national champions.
Our next event is scheduled for January 17, and is the Victorian Plate. We look forward to seeing you there.
Many thanks, Nick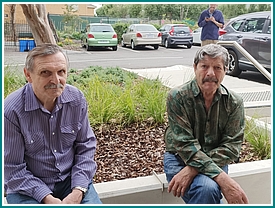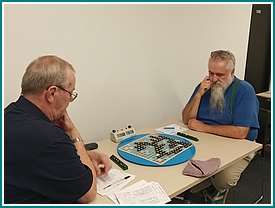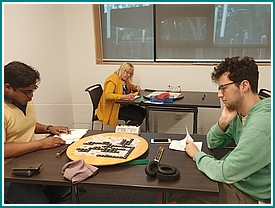 To check the full results of the After Christmas event click HERE

Our second post-C0VID19 Tournament - Return II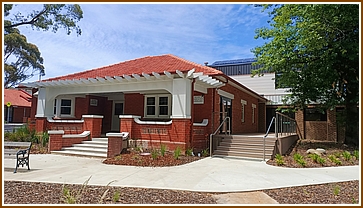 As a thank you to players for their loyalty to Scrabble in Victoria over the last few difficult months this tournament was free of charge to members, as was the one last week.
Eighteen players took part in a five game Round Robin, ably organised and run by Nick Ivanovski with Carol Johnsen acting as Tournament Director, and Oscar Ivanovski on hand for part of the day to assist with adjudications.
Once again the venue was the Balwyn Community Centre, this time in the Garden Room at ground level, and all being well we will have several more tourneys in the same room this year.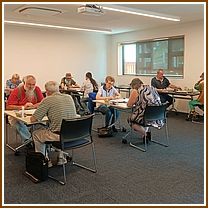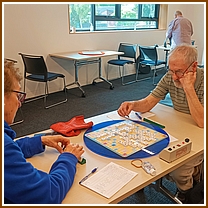 Division A was won by Nick Ivanovski on four wins, followed by Geoff Wright and Jenny Brysha, both winning three.
Rob York was too good in Division B winning three of his five games, with Rod Casey and Christie Godby on his heels on three wins each, a closely fought section indeed!
In Division C Siva Sivapalasundram won four to emerge the winner from Trish Magee and Angie Winkler, both on three wins.
High games for the sections were (A) Nick Ivanovski 506, (B) Rob York 574 (a personal best for Rob!) and (C) Siva Sivapalasundram 479.
To check the full results click HERE

Live Scrabble is back! Return I
Three tournaments have been organised for December 2020, with Covid-safe restrictions in place as per government regulations. The first of these took place on December 6th, and we thank the Balwyn Community Centre for the use of their lovely refurbished venue.
Eighteen players competed in three round robin divisions, with the best performance for the day coming from Oliver Podesser in Division C, winning all five games and gaining 36 ratings points. Division B was won by Khwanjai Thammaping with four wins and a gain of 33 points, and Division A saw Marj Miller in first place on 4 wins, with a rating gain of 38.
Thanks to President Nick Ivanovski and the Committee for their hard work in getting face-to-face Scrabble restarted, it hasn't been an easy job.
To check the full results click HERE