E1
E1
L1
K5
O1
H4
A1
S1
C3
R1
A1
B3
B3
L1
E1
A1
U1
S1
T1
R1
A1
L1
I1
A1
P3
S1
T1
A1
R1
A1
R1
S1
---
News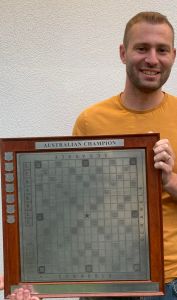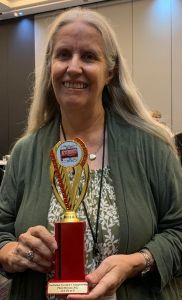 The national Scrabble Championships are held each Easter. In 2022 they were held in Southport, Queensland. The two sections are the Championship and the Plate allocated by rating. Peter Kougi from Victoria won the Championship for the second time. Sharon Sorensen from New South Wales won the Plate.
See results.
The CASPA AGM was held on Good Friday. Issues discussed included printing procedures for Across The Board, word reference for national events, pairing rules and section sizes for the Australian Championships. Minutes can be viewed here .
Online Scrabble games are organised in Scrabble Victoria Online with "take your time" Scrabble Go, "timed games" PlayScrabble and Duplicate via Zoom. And Scrabble New South Wales Online uses Woogles.
Selective events
These events are invitational, based on rating.
Australian Masters & State Challenge
is in Melbourne in September and
Trans Tasman
(Australia vs New Zealand) is in Sydney in November.
---
---