Selective events
These events are invitational, based on rating.
Australian Masters
& State Challenge is in Melbourne in September and
Trans Tasman
(Australia vs New Zealand) is in Sydney in November. Note the recent changes. The required games for Australian Masters and State Challenge has been lowered to 20 and the qualifying period for the Trans Tasman has been extended by 3 days to include the NSW State Championships.
Qualification for 2023 events has commenced.
News
Daniel Piechnick wins the South Australian Championship for the tenth time.
The national Scrabble Championships are held each Easter. In 2022 they were held in Southport, Queensland. The two sections are the Championship and the Plate allocated by rating. Peter Kougi from Victoria won the Championship for the second time. Sharon Sorensen from New South Wales won the Plate.
See
2022 Australian Championship results
.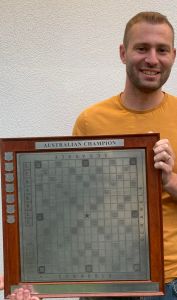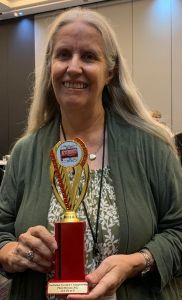 The CASPA AGM was held on Good Friday. Issues discussed included printing procedures for Across The Board, word reference for national events, pairing rules and section sizes for the Australian Championships. Minutes can be viewed here .
The 2022 Western Australia Scrabble Championship had Russell Honeybun taking the crown for the fourteenth time. Full Results
The 2022 Victorian Scrabble Championship is won by Anand Bharadwaj with Edward Okulicz and Andrew Fisher second and third. It is the first time that Anand has won this event. See previous winners.

The jockeying for position was quite exciting during this event as a new version of the Australian Draw (the Tight Australian) was tried. You can read the rationale and analysis.
Two new records for 2022 were achieved, a winning margin of 416 by Jane Taylor and a high opening score of 94 for TOXINES by Rob York.
The first Women Only Scrabble Tournament has been announced. It will be held on in Prospect, north of Adelaide.
The Winter Masters in New South Wales was won by Joanne Craig. And a new record for 2022 was claimed by Edward Okulicz with his high game score of 655.
In New South Wales the 6th Battle of the Brains Interschool Scrabble Tournament involved 7 teams. Cabramatta Primary School emerged as the best team and Jeffery Lam was the best player. Alex Lam got 519 in one game and Vinh Nguyen played REBuYIN(G) for 101 points. See the Youth page for more info about Youth Scrabble.